Apache Hadoop Expert Support Services
Codexoxo's experts deliver end-to-end support services and consultation for Hadoop, giving you tailored solutions to help you meet your specific business needs.
Apache Hadoop has become a popular and widely used tool in the field of developing open-source distributed software for medium and large businesses. Many hundreds and thousands of companies as well as big organisations feel the need for having distributed software methods that would result in better scalability of business operations.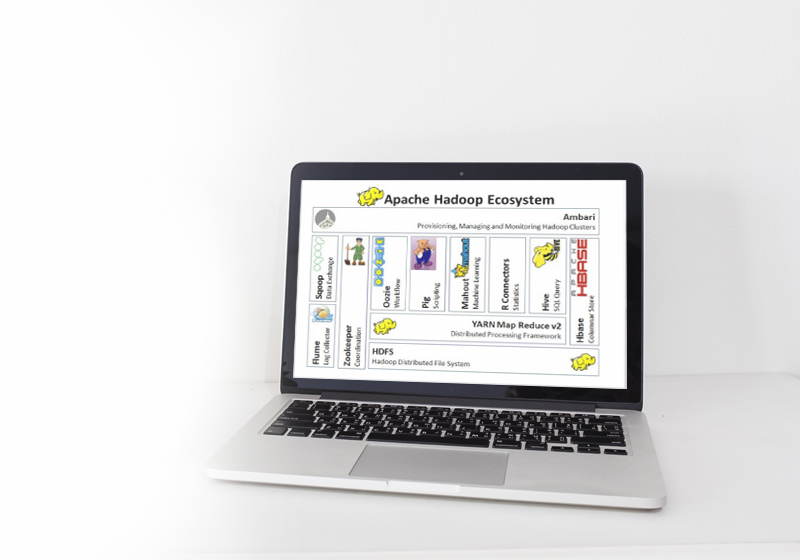 No matter how you want to use Hadoop, or how needful it may be for your business, we provide you with the most efficient services. You may use Apache Hadoop as a staging area for disconnected data sources, improve performance by offloading heavy data processing tasks, or make the best use of Hadoop as a central data repository for various analytic purposes.
Major Services Provided For Hadoop At Codexoxo
Codexoxo is a leading software solutions company that has been continuously providing Hadoop solutions and services to clients for several years. We have also been able to successfully create innovative solutions across the Apache Hadoop realm with its components which include Hadoop Distributed File System (HDFS), HBase, MapReduce, Hive, Spark, Kafka and many more.
Hadoop Distributed File System (HDFS)
Software for Computer Clusters
Performance Tuning and Optimisation
Model and Visualisation Development
MapReduce Programming Model for Processing and Storage
Faster Processing of Dataset
Hadoop Cloud Solution Development
Reference Locality for Easy Data Access
Selection of Multitude Cloud Platforms
Business Case Development
With the help of several years of experience and trained with in-depth knowledge, our experts at Codexoxo are able to thoroughly examine the big data challenges and objectives of your business and thus, provide effective solutions towards analytic and modernisation of database.
You can contact us for support and related queries on our toll-free phone number <enter-phone-number>. We provide solutions to help your business meet its goals without experiencing any challenges.
Why Choose Codexoxo For Hadoop Services
There are many reasons for choosing us as your trusted provider of services and support solutions for Apache Hadoop.
Team of professional experts and consultants
Hadoop cloud configuration
Optimisation of applications
Batch query and stream processing
Diagnose and troubleshoot problems
Design and implementation
Data consolidation strategy
Hadoop cluster performance monitoring
Proactive and predictive monitoring
Integrate websites and applications
Data and infrastructure improvement
Integration with NoSQL, MongoDB, HBase, etc.
Cloud solutions and operations support
24x7 support availability
Get in touch with us today! Call <enter-phone-number> for on-demand support services and solutions. We cater to the needs of clients round the clock.
Want to hire experts for Hadoop? Contact us to hire experts on part time or full time basis. If you are looking for solutions to your queries, our consultants can help you right away! Simply give us a call on our toll-free support centre number <enter-phone-number>.