Python Development Services and Web Solutions
Does your enterprise or organisation require professional Python developers for building websites and web and desktop applications for your business? If so then, Codexoxo is your one-stop solution. We cater to web and software application development that will bring a whole new experience to both your business and online visitors as well.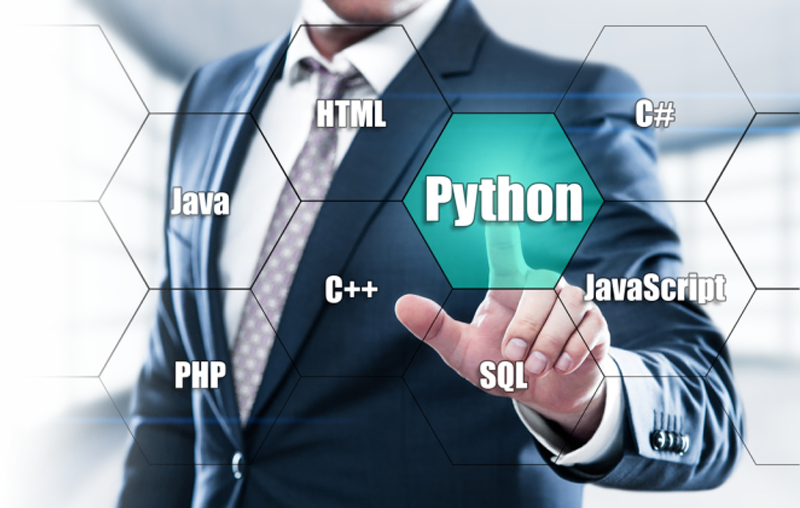 Why Python For Web And Software Development?
Python has been around for over two decades now and has been the choice of many programmers. Being an open source and a high-level object-oriented programming language, our professional programmers at Codexoxo can help you with different kinds of web and software development projects. The Python programming language is equipped with numerous libraries and add-on packages that complement the development of projects of thousands of individuals, enterprises and organisations across the globe.
Our professional programmers at Codexoxo have undergone several years of training and practice in Python programming language along with its Django web framework that help in shaping the structure of websites, databases and software applications for both the web and different operating system platforms, which includes web services for mobile platform, too.
Experience Our Robust Python Development Services
Python Website Development

We build dynamic websites for your enterprise and organisation in Python, which is an open source and a high-level object-oriented programming language. Our expert Python developers create robust and user-friendly websites that suit your requirements.


Python Web Application Development

Our team of qualified and dedicated professionals assist you in building applications for your business' websites, such as apps for E-commerce websites that can give your business a boost in increasing sales, productivity and conversion.


Python Desktop Application Development

We help you develop robust software applications in Python that works on different operating systems and which will also allow you to carry out tasks quickly and effectively.


Python UI/UX Design and Development

We render user-friendly UI/UX design and development services to your business. Our professional Python developers assist you design and build authentic websites using the Python programming language.


Python and PHP Integration Services

Get assistance with integrating third-party applications into your websites with our powerful Python and PHP integration services that can be availed at Codexoxo round the clock.


Python Bespoke CMS Development

We help you build custom content management system (CMS) tool for your enterprise, organisation etc., where you will be able to better manage your employees/staff members, inventory, sales, consumers and much more.

Hire Professional Python Developers At Codexoxo
Codexoxo houses a team of proficient Python developers, having several years of expertise and the ability to help you with your projects in an efficient manner. You can get in touch with us any time, simply by giving us a call on our toll free help desk phone number [phone number] which is available 24/7 for on demand services.
Get in touch with us to hire our team of professional Python developers for projects on:
Python Website Development
Python Custom Web Development
Python Application Development
Python Back-end Development
Dial [phone number] and instantly avail on demand services at Codexoxo round the clock.
Specialist in Python Development
Committed to timely delivery of projects
Increase web traffic and user experience
Adheres to industry-compliant standards
Scalable web and application development
Optimisation and maintenance
Client satisfaction guaranteed
24/7 technical support availability
Give us a call today on our toll free support phone number [phone number] and speak with our team of professional Python developers immediately to assist you with your project.