SAP SERVICES
Codexoxo renders solutions for SAP (Systems Applications and Products) business tool to enterprises, companies and organisations, either public or private, throughout the world. SAP is an enterprise resource planning (ERP) software that is a pioneer in data processing and is currently used used by millions of businesses globally.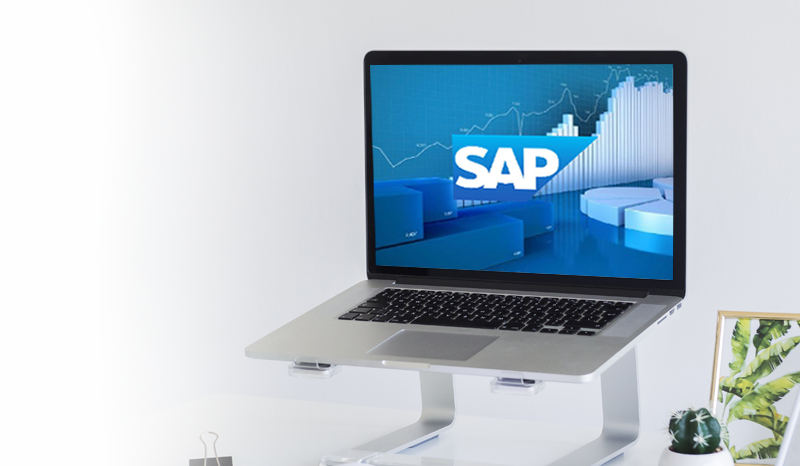 The software has been developed to incorporate into single point of contact the key business functions of an organisation. It is required by companies and organisations of all sizes because the ERP tool provides several benefits. Some of the major benefits include:
Eliminates Data Duplication
Real-time Information Sharing
Abundance and Discontinuity
Integration of Data Modules
Many companies use SAP ERP software in their daily operations. On the other hand, there are also several companies that rather find using the software tool too complicated to use. Thus, if you have trouble using SAP ERP software tool to properly implement your business operations and are in need of support, then we are here to assist you. You can reach us any time via phone and email and we will help you get the most out of the software tool that will let you carry out tasks efficiently.
SOLUTIONS ADAPTED TO BUSINESSES
At Codexoxo, we provide solutions that are adapted to each type of business, be it a small company having less than a hundred employees, or a large organisation that has a workforce of staff in thousands.
SAP Business One
The solution that is ideal for SME businesses.
SAP Business ByDesign
This is a cloud solution with extensive functionality and minimum investment.
Having a industry approach is essential in business management. It is with this approach that we provide solutions that assist in overcoming the challenges specific to each sector, such as from distribution, manufacturing to professional services.
WHY SAP EXPERTS FROM CODEXOXO
Codexoxo has been proudly catering to the needs of hundreds and thousands of business of all sizes across the globe. We offer solutions that are needed by your company and adapted to to your business operations that can aid in increasing the effectiveness of your business.
Our SAP business management solutions help you achieve your business objectives without any problems. SAP solutions are designed according to the best practices of all businesses and are capable of adapting as your business grows.
We are a team of dedicated experts
Our solutions cater to both individuals and organisations
We provide on demand technical support
We run a balanced solution for businesses and individuals
Our quality of work is based on responsible approach
We have the ability to build comprehensive architecture
We improve the efficiency of business
Our services are cost-efficient and affordable
We have different levels of specialists
We build long-term relationship with clients
GET ASSISTANCE FROM OUR EXPERTS AT CODEXOXO
At Codexoxo, we strive to deliver comprehensive support solutions for SAP ERP system software tool and bring about an effective processing of your business tasks that are crucial for the management of your company or organisation as well as your prospect customers.
You can reach us for support and solutions on our toll free help desk phone number <enter-phone-number> any time you feel comfortable. It's easy to get in touch with our team of dedicated experts who can assist you with your queries, concerns and issues that are related with SAP ERP systems software tool.
Want to talk to us right away? It's easier than you think! Call <enter-phone-number> and start a direct conversation with our SAP experts.