SALESFORCE CRM SERVICES
Need support for Salesforce CRM for your business? We are here to assist you!
Businesses use customer relationship management (CRM) software tool that allow them to not only manage their existing and prospect customers effectively, the tool can also create long-term opportunities for the growth of the business. Salesforce CRM is a significant competitor among other CRM tools and every business wants to stay ahead of each other.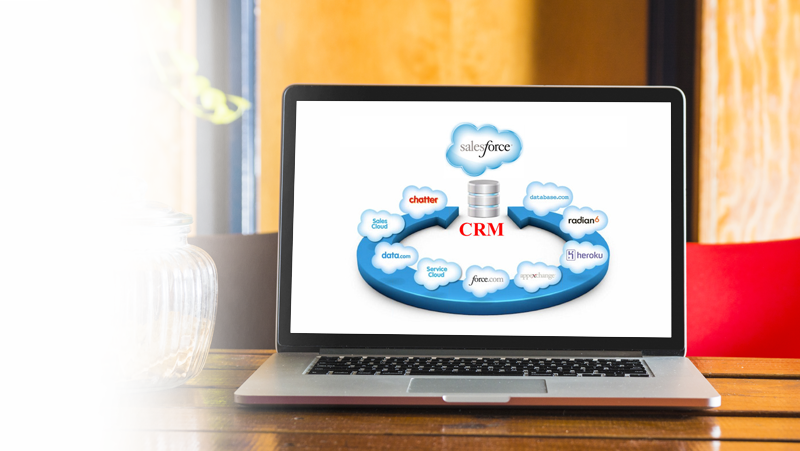 However, there may be situations when businesses may require additional support that will keep them on the track. Thus, our goal at Codexoxo is to render solutions to business with regards to the use of Salesforce CRM software tool that is based on quality and effectiveness.
WE PROVIDE TOP NOTCH SOLUTIONS FOR SALESFORCE CRM
Codexoxo provides seamless solutions and top notch services for all your Salesforce CRM needs. If you need help with managing your CRM tool, our experts are here to make things much easier for you and without having you to put in any effort. We do it all for you.
Stay focused in your business operations. Do not let anything stand your way. Your business means a lot to you and your customers are equally important that directly or indirectly affect the growth of your enterprise or organisation.
INTEGRATION WITH SALESFORCE CRM
We help you integrate Salesforce Sales Cloud with several major external CRM, sales, accounting and business solutions. Some of these include:
Having the possibility to integrate several business tools with Salesforce CRM creates an enhanced platform to easily achieve your objectives. We make this possible for you.
BENEFITS OF USING OUR SERVICES
Codexoxo provides benefits to clients when availing our services for the purpose of fulfilling your business tasks and goals.
System architecture structure management
Implementation of applications
Integration with other systems, CRM and ERP tools
Monitor data quality and integrity
Data management and maintenance
Design, development and configuration
Support for operational efficiency
Update and upgrade CRM tool
With regards to providing benefits, there are further more services that Codexoxo renders its clients on a global scale.
Interaction with Customers
Partner Management Applications
Track Customer Information
WHY CHOOSE CODEXOXO
Our expertise in rendering effective and trusted services are among our primary goals. Apart from this, there are other reasons as well, that makes us your chosen solutions provider.
Several years of expertise
Complies with industry standards
Offers expert consultation
Recognised as legitimate consulting service
Ability to work under tight schedules
Client satisfaction guaranteed
Highly skilled team of experts
Committed to delivering services
WANT TO GET IN TOUCH WITH US?
Great! We are always delighted to offer our expert support solutions and services to you. So, why wait? Get in touch with us right away and keep your business running in a smooth flow. You may also hire our team of professional representatives to assist you with Salesforce CRM software tool and we will help you take care of any issues you encounter with it when carrying out your business activities. Give us a call on our toll free phone number <enter-phone-number> to speak directly with our support experts at Codexoxo.