Magento Ecommerce Keep all the Secrets Behind showcase products or services in splendid way
Magento provide almost each and everything an Ecommerce site would demand to flaunt or expose product or services, bring out online transaction and so on.
People trust luck but we believe in Hardwork which shows you best in outcomes. Magento is the platform where everyone can get something more efficient and appropriate product or services as our experts verify every single process because when you find yourself with the requirements to incorporate some eCommerce functionality in order to support your services, then you may be asking yourself how you will get out of this? Then all the solution meet only to "Magento Ecommerce" as it is technology which is built as open source and consist Magento Enterprise which is the most affordable level e-commerce platforms..Edition of Magento Commerce offers a package of exclusive features both in the frontend and backend to optimize marketing and analytical techniques.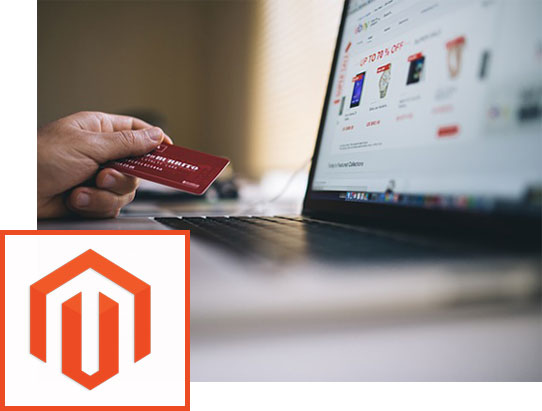 Introduction to Magento Development
Development of Magento used to cover a huge level of tasks and skills, from installing and configuring store of Magento to creating Magento themes and developing custom features for your website… read more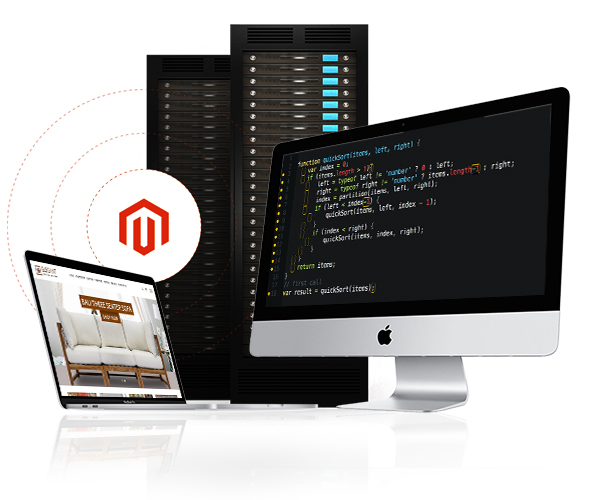 Magento Development Services
CodeXoxo is a Magento Development Company which provides Magento Development Services from India as it made its mark in 90+ countries across the globe in the world of Web development. CodeXoxo is the platform of Magento E-commerce websites… read more
Magento Marketplace
Magento Marketplace is structured for easy discovery of related Magento extensions. Marketplace offers a curated user experience along with providing from top brands and new innovators. Discover latest & customized functionality, to help your business thrive… read more
How can CodeXoxo help you?
Well skilled and Experienced Magento support team is always accessible for any type of client support service. Based on clients' target and marketing strategies, our Magento expert customize ongoing support… read more