.NET Development Services
Codexoxo empowers businesses with modern-day applications through our specialised .NET development services. We develop robust applications for different types of enterprises, industries and organisations. Our .NET development solutions include web portals, dynamics customer relationship management (CRM), business intelligence tools, data analytics, mobile applications, chatbots, utilising Azure cloud services for scalability and redundancy and much more.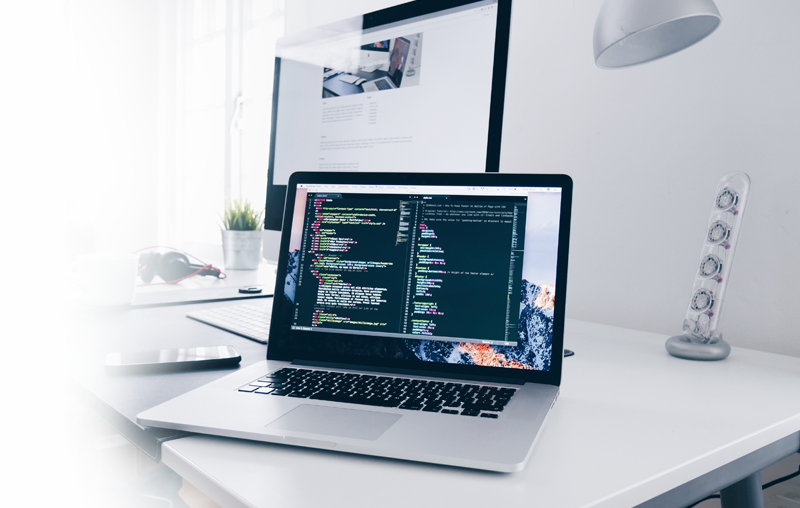 We develop high-end applications that are tailored to be scalable and reliable. We use several modern tools and technologies to help accomplish tasks quickly and accurately and also allow our clients to achieve their objectives in an effective way and without much effort.
Hire our .NET development team to assist you with your project any time. We can be reached on the toll free phone number [phone number] on all working days. Give us a call and start a direct conversation with our team of proficient .NET developers on the fly!
Our Specialised .NET Development Services
At Codexoxo, our team is specialised in a wide array of web and software technologies, including Microsoft's .NET Framework development services and solutions. Our well-trained developers are capable of creating user-friendly web, desktop and mobile applications, as well as sophisticated business solutions for countless clients all over the world.
The development of websites, desktop applications and mobile apps via .NET framework at Codexoxo aims at delivering the best experience to your business establishment that predominantly work on the Microsoft Windows platform. Thus, having applications developed using various tools and technologies such as ASP .NET Framework, Windows Presentation Foundation (WPF), C# programming language, model view controller (MVC), SharePoint, Orchard CMS and much more. We provide diverse .NET development services. You also get a team of dedicated .NET developers that offer real-time assistance for the execution of your projects along with on demand maintenance and support for projects.
UI/UX Design Services

Using .NET ASP tool, we create authentic and eye-catching designs for web portals and web-based applications that will give you a new experience while carrying out tasks with the help of user-friendly web and app interface.


Application Development

We provide development solutions for GUI-based (graphical user interface) applications, console applications that are text-based only, Windows Store apps and other smart client apps which are built with Windows Presentation Foundation (WPF).


Application Integration

Our developers help you easily integrate various CRM, ERP and other proprietary applications with WCF framework along with database integration.


Application Migration

Modernise your legacy applications by migrating to the latest and advanced ASP .NET solutions. Our developers at Codexoxo help you with a smooth application migration process.

Mobile App Development Services

Our developers at Codexoxo help you build, test and deploy cross-platform mobile applications that are focused on user-engagement and rich experience.


Application Maintenance and Support

Codexoxo also renders maintenance and technical support services that are operational round the clock. Our expert developers can be reached any time for assistance.

Call Our Help Desk Today
With our professional .NET developers to assist you with your projects, you have nothing to worry. We render a hassle-free procedure, allowing you to keep a track of the progress directly with our developers. Contact us today to hire our experienced .NET developers to help you with your projects immediately. Give us a call on our toll free support centre phone number [phone number] that is available 24/7 on all business working days.