Make Your Business Look More Professional With Business Cards Designed At Codexoxo
We understand how important it is for businesses to present themselves before their clients and/or any person they want to communicate with. A business or visiting card is of great importance that describes the professional nature of you as the owner of your business and your business as a whole.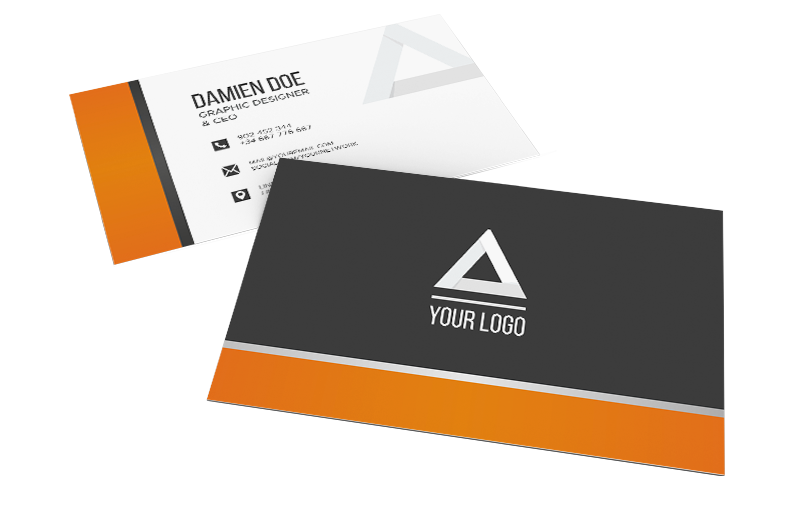 Creating business and/or visiting cards is a need of the hour, especially if you are running a business and want to build long-term relationship with your clients, etc. Our expertise in designing professional business and/or visiting cards will definitely help you build a more respectful image throughout time.
At Codexoxo, we design unique business and visiting cards that usually contain any or all of the information such as:
Your business or company's name
Your business or company's phone number
Your business or company's website, social media links, etc.
Your business or company's logo
Your business or company's physical address
Your business or company's fax number
Your business or company's e-mail address
Are you an entrepreneur, or are running a small-size business? You too, can have business cards that will not only help you grow your business, but increase the number of clients and consumers as well.
Go ahead! Get yourself a professional business or visiting card today! We can help you do just that.
Feel free to reach us by dialling our toll-free help desk phone number <enter-phone-number>. Our team of highly skilled designers will assist you in getting the job done effectively.
Impress Your Friends With A Visiting Card
Not a business owner? Do not worry! Having personal visiting cards may, in fact, help you become famous among friends, colleagues and other groups of people around you.
Business and visiting cards are a great tool for freelancers as well. Now, you can easily get yourself popularised among clients and friends simply with the help of a professional-looking business or visiting card. Other than freelancers, some of the most common uses of business or visiting cards are also carried out by:
Logistics and Transportation Services
Equipment Repair Services
Get it right now! Our professional designers at Codexoxo can create beautiful and impressive business or visiting cards that will make you feel more professional and valued by your clients, friends etc.
Codexoxo Gets It Done The Right Way!
Choose from our vast collection of original business or visiting card design templates and select the one that grabs your attention. Our highly specialised team of designers will create unique business/visiting cards that suits your taste.
Availing our business/visiting cards design services is easy. You can get directly in touch with our professional graphic designers who are always available to assist you with all the design-related tasks. Want to speak with us? Call <enter-phone-number>.
We provide quality services and are operational round the clock. Thus, this makes it possible for our global clients to reach us any time and at their comfort.
If you have queries with regards to our business/visiting cards designing services, you may reach us by dialling our toll-free help desk phone number <enter-phone-number> and get assistance from our experts immediately.