ORACLE ERP SERVICES
Oracle's ERP helps in automating business process and brings positive changes to their working environment. No matter what industry you operate or are employed at, it provides excellent operation by making the process much simpler and flexible at the same time. Thus, this helps industries adapt themselves to the changing business environment. While having lesser resources, strategic planning can yield better results through the use of such scarce resources.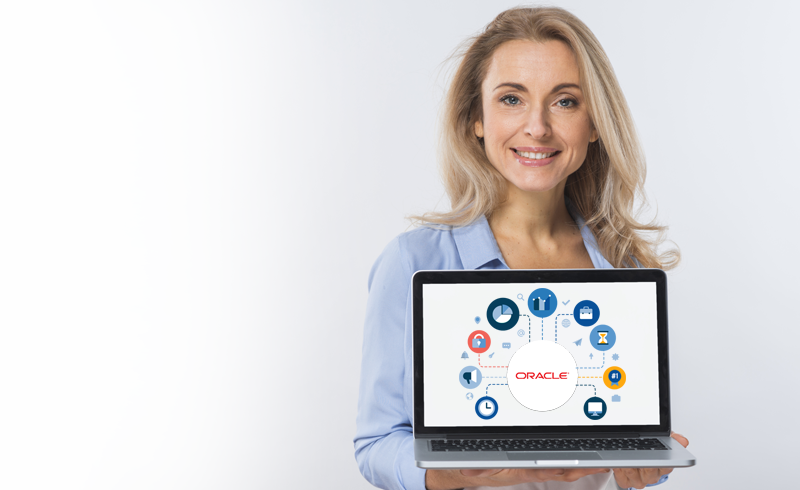 HOW CODEXOXO PROVIDES SOLUTIONS TO BUSINESSES
With the help of result-driven approach, Codexoxo provides solutions for Oracle ERP that is used largely by organisations in order to carry out their business processes and maintain their budget effectively. Our ERP solution implementation incorporates ERP project management as well as support. This ensures that the ERP technology is in sync with the business process and also sees to it that the ERP solutions transforms every process such that it can yield the best possible outcomes.
We help our clients implement ERP solutions successfully, whether you plan to adopt Oracle ERP products or have already started using any of them. You can approach us for solutions with Oracle ERP. Our experts will choose the best Oracle-based solution that fits your organisation's operations and help you plan, implement and manage them all in an effective manner.
Financial and Asset Management
Customer Relationship Management
Sales and Order Management
WE HELP YOU OVERCOME CHALLENGES
Codexoxo also helps clients overcome various challenges in their business by offering specialised projects.
Re-engineering Business Process

We can help re-engineer your business process to remove inefficiencies and gain new business benefits.

Custom Development and Integrations

We can help with custom development and the ability to integrate applications as well as processes to give you more options to manage your business more effectively.

Optimisations

We can help optimise the functionality of Oracle ERP software product if you feel that it is not working the way you want it to be.
BENEFITS TO BUSINESS CLIENTS
Codexoxo helps clients implement and leverage the best solutions and customised needs through using Oracle ERP software product that suits your business. We elevate the level of commitment towards continual improvement and further grow by rendering our services with a depth of specialisation in various Oracle-based solutions. Through our solutions, businesses can yield higher return on investment (ROI).
Application Implementation
Database Support Services
Application Upgrade Services
Application Management Services
Business Intelligence Services
Optimisation and Maintenance Services
Technical Support Services
ORACLE ERP CONSULTING
Our team of Oracle ERP consultants at Codexoxo are geared towards helping clients realise an increased and early return on their investments. Some of the fundamental consulting services of the advisory group include services for product assessment, solution roadmap, strategy planning, gap analysis, implement improved assessment, version migration and much more.
REACH FOR HELP AND SUPPORT AT CODEXOXO
We have all the solutions you need to make the best use of Oracle ERP system software in your business processes. And the best part is that you do not have to wait to get in touch with us. Simply give us a call on our toll free support number <enter-phone-number> to get assistance immediately.
Our experts at Codexoxo are available 24×7 to provide assistance for Oracle ERP systems software and help you resolve any technical issues that you encounter during the use of the enterprise resource planning tool for your business.