ZOHO CRM SERVICES
Customer relationship is essential for any business, whether you are running a small, medium or large-scale enterprise. To make your business more demanding, Codexoxo offers intricate solutions that will help you manage your customers in a much better and efficient manner. Zoho CRM is a SaaS-based (Software as a Service) solution that is cloud-based and designed to make all business functions across an organisation tailored to your needs.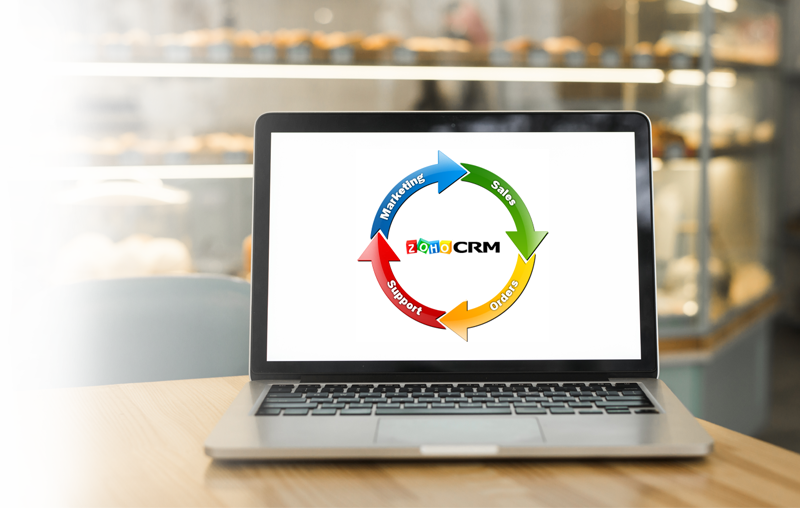 We provide on demand services for using Zoho CRM as a powerful customer relationship management (CRM) software tool to organise your small business. It doesn't matter how big or small your business is, managing your customers and their data is just a few clicks.
Third-party apps integration
FEATURES INCLUDED IN ZOHO CRM
Zoho CRM is built to provide some important features that business can use in order to fulfil their desired operations without the use of additional software.
Call, E-mail & Marketing History

Access and view logs of past calls, emails as well as marketing data right from your Zoho CRM dashbboard.

Customer Profile

Easily build and fill information of your customer in order to maintain a constant communication in the future that could be related to offering products, promoting services, or simply conveying important messages.

Marketing Result

Zoho CRM software tool is marketing result-oriented in which businesses, whether small or big, will find opportunities to improve and grow.

Calendar and Scheduling

Create and manage your important schedules with customers and be in confidence that you do not miss a particular event.

Sales Tracking

Zoho CRM is a powerful tool that let you keep a track of sales your business has made over time.

Reporting

Prepare reports quickly and easily with Zoho CRM software tool that will keep you ahead in your business activities.
SERVICES WE OFFER FOR ZOHO CRM
Codexoxo offers a plethora of services for Zoho CRM software tool for your business.
Zoho CRM software tool setup
Add users in the application
Integrate contacts and lead form to Zoho CRM
Autoresponder and drip marketing templates setup
MailChimp newsletter integration with Zoho CRM
Customise application to suit your needs
Setup pipeline for your customers
Users and workflow setup and role assignment
Establish sync between Zoho campaigns and Zoho CRM
NEED SUPPORT? CONTACT US TODAY!
Get in touch with us today for all the assistance you need to make Zoho CRM the ultimate software tool your business' effective customer relationship management solution. We are available day and night to provide you the best services. Call us right away on our toll free phone number <enter-phone-number>.
If you are looking for technical support for Zoho CRM, our experts are here to help. Speak to our team of dedicated and skilled technical representatives to avail support for issues and errors that you encounter when using the CRM software tool. From setup to fixing known errors, Codexoxo is your one-stop solution for Zoho CRM.
Have questions? Call our support desk number <enter-phone-number> to get answers from our team of experts at Codexoxo.