Why You Need DevOps Engineers
DevOps is a trend in software engineering that brings various types of businesses, their development and operations together into streamlined and automated processes.
Businesses that are into developing software applications require the concept of application development life-cycle in order to produce, deploy and market software either to other enterprises or to the general public.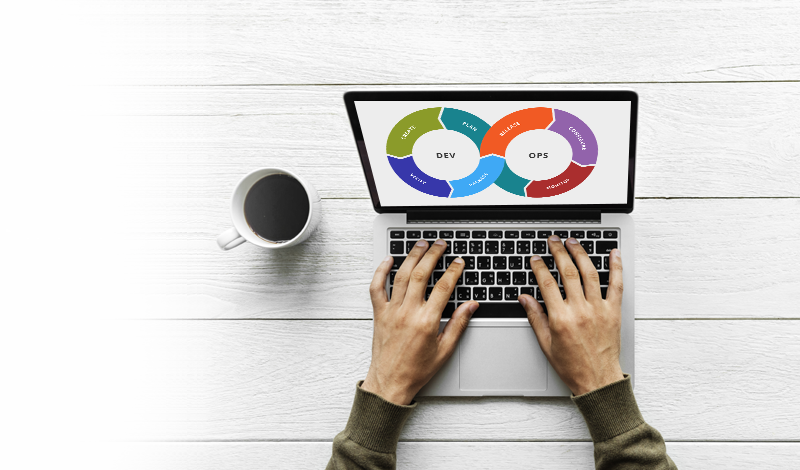 Software Application Development
How Our DevOps Experts Carry Out Software Development Methodology
Our DevOps experts at Codexoxo use the right tools (automation or toolchain approach) that reflect to the key aspects of the software application development and delivery process for businesses around the globe.
Code Development and Merging
Application Performance Monitoring
Application Build and Integration
Application Release Automation
Application Development Testing
Configuration and Management
Accelerate Software Releases
Using the right tools such as Puppet, Docker, Chef and Ansible and utilising the best skills, our DevOps engineers help clients build applications as well as create and maintain self-service system for their organisation, enterprise etc.
Hire DevOps Experts At Codexoxo
Codexoxo caters to clients with new implementations, integrations, upgrades and solutions and also provides guidance on various third-party DevOps technologies.
Reduce the time taken between committing a change to a system and the change being placed into normal production, while ensuring high quality. Our on-demand DevOps services comprise of a team of highly skilled and enthusiastic engineers, architects, consultants and customer relationship management representatives. Working with our experts at Codexoxo brings a whole new experience for your organisation. We help you accelerate your business through our expertise and establishing a collaboration environment.
Flexibility in Operations
Software Applications Maintenance
Want to hire experts to assist you with your business projects? Get in touch with our certified DevOps engineers at Codexoxo today! For support, call our help desk on the toll-free phone number <enter-phone-number>. We are available 24×7, so you can easily seek help and support from us and at your convenience.
Whatever your organisation or enterprise is, our certified and skilled DevOps experts are here to assist you at each and every step. Also, if you find a need for additional support, do not hesitate to consult our professionals to get suggestions and/or advice instantly. We are always willing and ready to assist you any time with our DevOps services that is rendered round the clock and throughout the globe.
If you have any questions, or wish to speak with our DevOps experts at Codexoxo, feel free to contact us on our toll-free phone number <enter-phone-number>.