GOOGLE CLOUD PLATFORM (GCP) SERVICES
At Codexoxo, we provide solutions and on demand services for Google Cloud Platform (GCP) to individuals and organisations that have their hosted services carried out in computation, storage, application development, big data, machine learning, Internet of Things (IoT), cloud management, developer tools and security.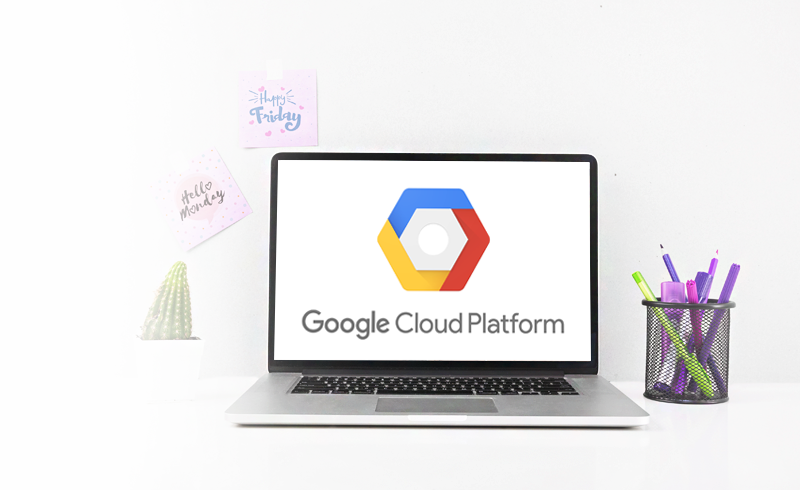 The world of cloud is full of possibilities in the IT sector. As experts in Google Cloud technology, we can improve the performance of your business.
Our experts can assist you with:
Compute

Technological resources coming from virtual machines will be able to develop platforms for complete computational handling.

Storage

Data storage lets you keep copies of critical information that can also be easily accessed when needed by you.

Manager Tools

Manager tools is an all-in-one management console that allow you to carry out tasks such as monitoring, identification and diagnostics.
Big Data

Work with large data, whether it's your organisation's website, or you are running software applications.

Developer Tools

You can create and implement diverse applications through the use of developer tools that offers both command line and graphical interface.

Security

There is always a need for better security that keeps your valuable data safe on the public cloud.
HOW CODEXOXO CATERS TO YOUR NEEDS
Google Cloud Platform (GCP) is basically a suite of public cloud computing services that incudes a range of hosted services for compute, storage and application development, which are run on the Google hardware. These services are mainly accessed over the public internet or through a dedicated network connection by professionals who are in the IT field, such as:
Enterprise IT Professionals
We provide a wide range of GCP services to your organisation, which include:
Big Data and Analytics Services
BENEFITS YOU GET WITH OUR GOOGLE CLOUD MANAGED SERVICES
With Google Cloud, you get services that are capable of handling cloud computing and storage tasks for your organisation, while also being scalable and completely secure. We offer managed cloud services through which you can create websites and applications for your enterprise or organisation.
There are other benefits as well, that you get as a client of Codexoxo:
Application Compatibility
Customer Satisfaction Guaranteed
CONTACT OUR SUPPORT CENTRE TO AVAIL INSTANT SUPPORT
Get all the information and support you need for Google Cloud Platform (GCP) at Codexoxo. Dial <enter-phone-number> to speak directly with our experts who will guide you effectively. Our help desk is open round the clock that provides solutions that can help your organisation take complete advantage of the Google Cloud Platform (GCP) and adding security measures for the purpose of keeping your data protected against online vulnerabilities.
If you have any queries, give us a call right away. We are always willing to help you. You can reach our GCP experts any time of the day to assist you with your queries about the cloud platform for your organisation.