MAGETNO CUSTOM WEB DESIGN
If you too are wondering about creating an Ecommerce website or looking forward to switch to another platform, then you cannot run with a better choice than Magento.
Magento is an open source platform that is incredibly strong and versatile, providing you more options than hosted third party ecommerce solutions, although being more affordable than creating your custom ecommerce platform. Like plenty of other popular platform which is open source platform. Then, it is helped by the communities, that opens the gate for customization options and advanced features.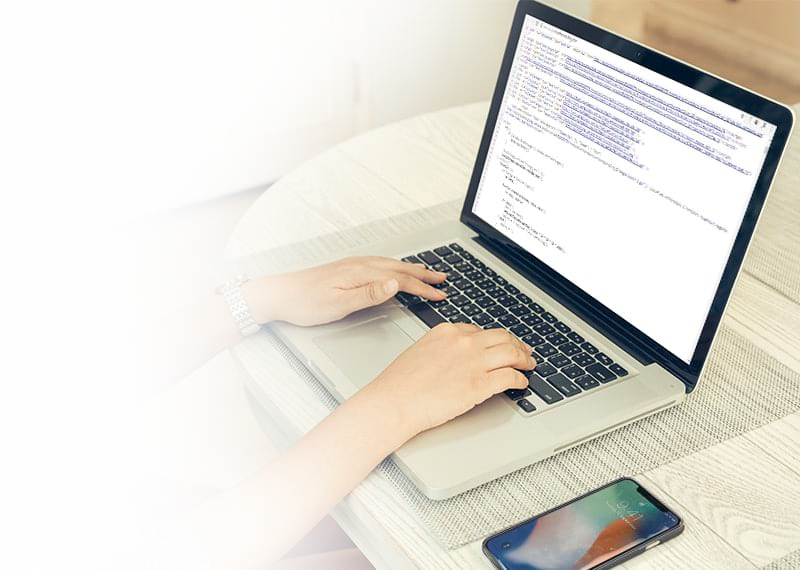 Separately from the vast features and customization options. Magento custom web design has the ideal characteristics that you would surely look for in an ecommerce solution. The platform is created to be search engine friendly along with many custom extensions structured to the effectiveness of your search campaigns and your online shop in general.
Magento developers won't have to worry about spending advanced time and money to make sure your Magento e-commerce website is properly optimized for the search engines. The platform is too smooth and easy to work with. People won't have to challenge with clunky parts of the software that comes across multiple conflicts.
Adding advanced custom layouts, updates, new extensions, and content is intuitive due to the straightforward admin panel. This isn't just the average eCommerce store owners which are using this platform. Even many Multinational companies like Ford, Samsung, Fox, and Lenovo have grasped the platform for their websites on the enterprise levels.
If you've already made up your mind with the decision to go with the platform. Then, you will require making sure you invest only in Magento web design. There are various features so that you get right choice out of the box for a swift deployment. Although, you still required to assure that your Magento store is specially structured for optimal user experience, multiple platform/browser compatibility, conversion and general aesthetics.
Selecting a Ready-made Magento Template
Accomplished the resources available online for ecommerce website, there are various types of website templates easily available in market which can be quickly worked with. Magento Developers code like themes and put them together on sale for people to use. Also, Some are available for free too.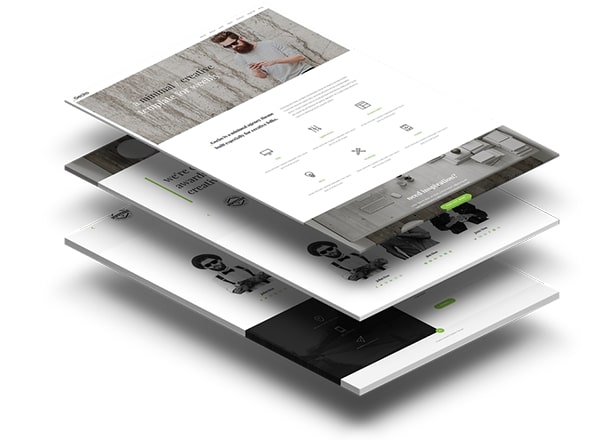 Assets of custom web design
More unique and functional
Magento Custom made templates will always assure all requirements of the business, as well as customers, are similar in a perfect way. Just Because of every element on the Magento custom theme is selected as per your specifications, you will surely have a great appearance and unique design that none of your competitors will have. Sounds amazing, Isn't?
More Control and SEO Friendly
Along with the strict Google algorithms, this is really important to optimize your website for best SEO. The theme of custom coded Magento with all the SEO standard will assure your e-commerce site ranks on top of search engine against your skilled competitors. People can always control the way their website functions, the way its appearance, little tweaks here and there, etc.
Although in the condition of pre-made template you will never know if it has been coded accurately along with all the Google standards for best SEO. And if not then, You would require hiring Magento e-commerce SEO service provider to make all required changes to your template to make it SEO friendly.
There are some advantage and disadvantage of Magento Custom Web Design
ADVANTAGES
Cheap Cost

Because of its large availability online as a resource, this decrease the price of hiring a Magento developer to create a custom design. Magento experts can easily use such templates especially if theirs is a start-up business without need of any custom features.

Fast set up

Setting up a fresh Magento website applying a template is quick since each and every design work is already accomplished. You can purchase a template and easily install it using their instructions. Upgrade logo, your product content, images, and you should be in elegant good condition. When people are in hurry to launch their website, this can be the good option.

Flexible Help

When you select a readymade theme which has been developed by Magento developer team, you can always seek help if you face in set up issues. You can also hire Magento ecommerce developers who will keep website updated as per the present web trends. If you single select to fix problems, there are various helpful resources available online to support you through.
DISADVANTAGES
Lack of Customization

Yes, this is one of the big limitations when people are looking forward at doing something beyond your readymade template. That will take many time and efforts to customize it to serve your specific business requirements.

Dissimilar with your brand

People might find it tough to bout the template appearance and feel with your brand. They really don't have plenty of choices to choose visuals and components as per their choice and website may visible same as any other competitors who are using the same template as yours.

Accomplishing a Responsive website

This is a bit tricky task with a ready-made template when people are looking forward to customizing it to accomplish the desired look and feel. Since the Magento template developers might have used the various coding methodology, other developers may find it tough to make all the sections 100% mobile responsive while adding any custom functionality.
Going Forward with Creating a Custom Magento Theme
When people choose a custom Magento theme, then everything begins from scratch. From framework designing to how it visually looks to the end user. Each and every web page components are brought together in sequence to create a theme just as per your unique business requirements.
Where We Can Support?
The place where we Can support You'll also want your store to shows you embody a design and company's brand that resonates with your focus audience.That's where we can easily support. CodeXoxo has experience creating e-commerce websites with the most famous content management platforms from Drupal, WordPress, to Magento and basically any other open source PHP based platform.
Our Magento team go beyond the work and visual design on the performance of your site through design. For example, we determine the importance of designing an intuitive site architecture for our mobile users.
Our Magento experts can easily develop custom themes with advanced strategies that best shows your company. Also implementing all the advanced features you want in your store. We come through in applying design to get your website to perform to its fullest potential whereas other companies place most of their target on the visual elements of web design.