PRESTASHOP MODULE DEVELOPMENT
With our Prestashop module development services, you can easily add more enhanced functionality to your e-commerce website. Your customers will, therefore, have a far better experience when shopping online on your web-store.
At Code XOXO, we help you enrich your web-store by providing you exceptionally developed modules which can be integrated into your e-commerce website without any trouble. Our expert developers are here to quickly guide you in adding as well as editing the modules which you prefer to have installed on your Prestashop e-commerce website and eventually grow your business, sales and customers.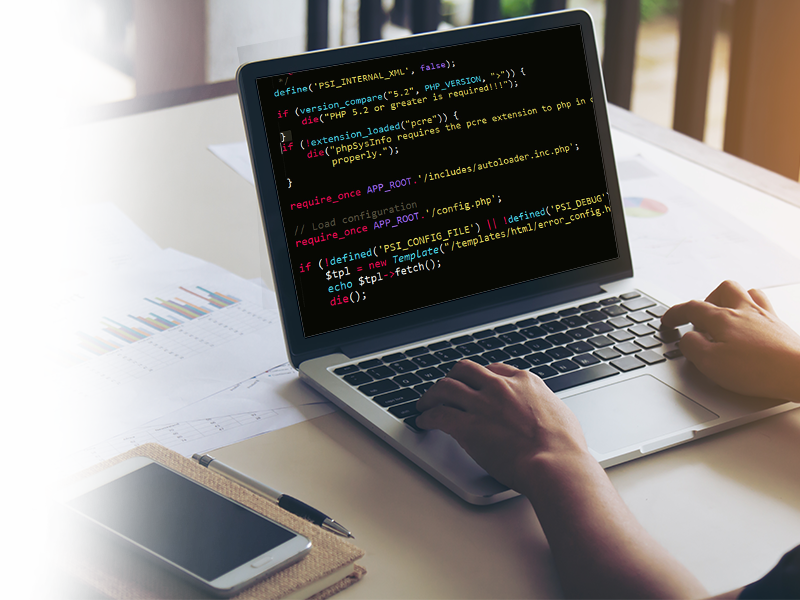 Add Prestashop modules to your web-store's site
We provide these Prestashop modules for your e-commerce website to help strengthen your online business:
Prestashop Admin Tools Module

Manage your online store through a single and effective control panel system and perform all kinds of administrative operations to keep your web-store running efficiently and productively.

Prestashop Marketplace Module

Installing this module into your Prestashop e-commerce store's website allow you to market your products as well as your overall business. You don't require additional tools to market your products to customers on the internet.

Prestashop Quality and Analysis Module

Quickly analyse your e-commerce business and improve any short-comings with our Prestashop Quality and Analysis Module for your web-store. No advanced technical skills are needed, it's simple to use.

Prestashop Traffic and Visibility (SEO) Module

Get more traffic from visitors on the internet and make your e-commerce website to others when searched on popular sites like Google, Bing, etc. Give your web-store's website a complete search engine optimisation via our Prestashop developers.

Prestashop Customers Module

Build a long lasting relationship with your customers with the Prestashop Customers Module that allow you to manage customers, send e-mails and much more.

Prestashop Discounts Module

Highlight and display discounted products on your e-commerce store and allow customers to view and purchase them online.

Prestashop Promotions Module

Easily promote special and/or recommended products to customers on your web-store with the Prestashop Promotions Module and increase your business as a whole.

Prestashop Orders and Checkout Module

Allow customers to order multiple products and add them to the shopping cart at the time of purchase.

Prestashop Payment Module

Accept payments in various forms such as PayPal, cheque, net banking, debit and/or credit payment or payment via cash on delivery (COD) when selling product items to customers on your e-commerce store.

Prestashop Product Shipping Module

Dispatch orders locally and to customers who are based overseas with our Prestashop Product Shipping Module easily integrated into your web-store.

Prestashop Mobile App Module

Sell products to mobile users via our Prestashop Mobile App Module that is compatible with all mobile operating system platforms such as Apple iOS, Google Android and Microsoft Windows.

Prestashop Social Networks Module

Advertise your business and products to millions of individuals on various social media network platforms like Twitter, Facebook, Pinterest, Instagram, Google+, etc.

Prestashop Back Office Module

View, install, enable, disable, add new modules to your e-commerce website and much more with our Prestashop Back Office Module. Manage and maintain your web-store with this multi-functional module.
To avail support from our Code XOXO Prestashop module development experts for your e-commerce website and store, contact our customer service help-desk today.
Grow your online business with our Prestashop Module Development services
At Code XOXO, our team of experienced developers deliver timely works and aim towards guaranteeing utmost satisfaction to our clients all over the world.
With our proficient Prestashop Module Development services, you can effectively grow your e-commerce business and help you achieve your objectives in a cost-effective manner. Our Prestashop module development services team assist you in catering to the challenging needs of your online business through the following ways:
Diverse functionalities

Prestashop integration

SEO friendly

Responsive Prestashop design

Quick and easy navigation

Faster website processing

Online support and maintenance solutions

24/7 availability
Reach us any time and let our Prestashop experts at Code XOXO guide you in giving your e-commerce website desired level of functionality and thereby, enhancing your online business experience.
We provide long-term support assistance to our clients with the finest Prestashop module development services. Contact us at your comfort and we are always available to render our support solutions.