Know why you need Code XOXO's Prestashop UI/UX
The need for having a decent user interface (UI/UX) that is both visually appealing and user-friendly is what every online retailers and entrepreneurs look for on their e-commerce websites.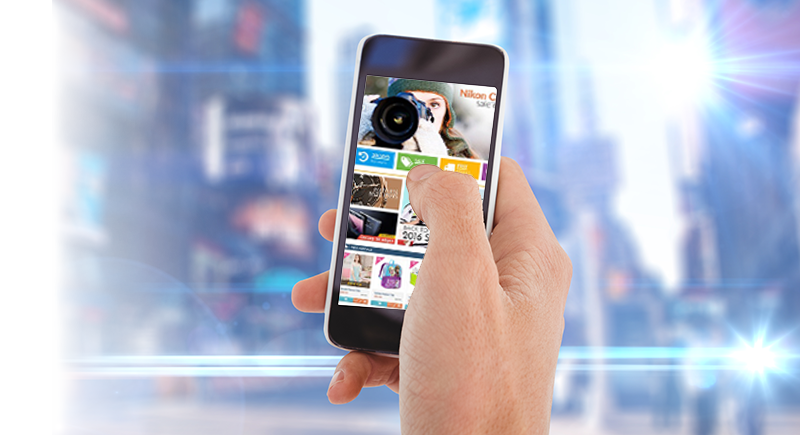 This helps them operate their online store easily and also allow customers to view and navigate through various sections, which include:
Products

Product details

Reviews

Categories

Products ordered
Product delivery information

Member profile

Shopping cart

Purchase

Payment
Thus, your customers will always look for better experience when shopping online on your e-commerce website and this is exactly what Prestashop e-commerce platform offers you – a user-friendly UI/UX design and website interface for your online store.
Prestashop UI/UX services offered by Code XOXO
You do not require any additional tools to enhance the UI/UX interface and design of your Prestashop web-store. Our developers at Code XOXO builds visually striking and elegant e-commerce websites that gives conversion to your business and a user-friendly experience to your customers when viewing and purchasing products on your online store.
Our Prestashop UI/UX services are industry-compliant, that is, we follow all the norms and adhere to the standards when rendering services for e-commerce websites to our clients.
Take a look below to see how we build your online store on the Prestashop platform with many of the Prestashop UI/UX functions that makes your e-commerce website compelling and fascinating.
Easy browsing

We give your e-commerce website an amazing design with a decent user-friendly interface so that your customers will love to browse your online store's website and easily find the products they are looking for. Our developers at Code XOXO help build your Prestashop e-commerce website for a more rich and easy browsing experience.

Enhanced pagination

At Code XOXO, the developers create enhanced pagination that keeps or maintains several pages of your Prestashop e-commerce website in an organised manner. It's like keeping an organised pile of books or papers on a rack or shelf which can be sorted easily. E-commerce websites, especially large ones, can be maintained with enhanced pagination.

Infinite scrolling is a time-saver

Creating an e-commerce website on the Prestashop platform renders smart and infinite scrolling which can save time when your customers visit tremendous list of products on your online store's web-page. This is done with a function that quickly takes your customers back to the top page after a long scrolling through the products list with just a single click of a mouse button.

Search integration

We integrate a quick search bar on your Prestashop e-commerce website that will help your customers find what they are looking for easily and effectively. Having a quick search functionality is necessary for your online store's website, thus, making your Prestashop e-commerce store completely customer-centric and giving them a more refined experience. At Code XOXO, our developers make this possible for you.

Increase customer engagement

Our developers at Code XOXO makes your Prestashop e-commerce website not only attractive, we also make your online store more engaging to your customers. This way, your customers will feel more connected each time they visit your online store's website. Having a well customer-engaged e-commerce website for your online store will also help you increase your conversion in sales. Attract more customers to your Prestashop e-commerce website.

View multiple products on a single page

We make your Prestashop e-commerce website display a large number of products in grid and list views. These views allow your customers to easily and quickly browse through end number of products right from a single page. It also allow your customers to choose between the grid and list views when sorting products on your online store's website. You customers will experience simple and quick browsing of products that will also save them time.

Customisation that fits you best

Customise your Prestashop e-commerce website the way you want with a wide range of templates which you can easily get at Code XOXO. You do not have to take the trouble of installing these templates on your Prestashop web-store's site as our developers will have them installed for you within moments. The templates enrich your Prestashop e-commerce website's user interface that does not compromise your site's functionality.

Prestashop theme looks better with PSD file format

Our developers at Code XOXO provide you with rich themes that gives your Prestashop e-commerce website a more attractive look. The themes do not take much space because they use the PSD file format that helps in delivering a very rich user experience for you as well as your customers who visit your online store to view and purchase products. You can select themes that you like and our developers will quickly install it for you.

Cross-platform responsive design

We help you build a responsive and cross-platform Prestashop e-commerce website that can be easily viewed and accessed on your customers' mobile and tablet devices. Also, your online store's website can be appropriately rendered when using different web browser applications like Firefox, Safari, Chrome, Opera, Microsoft Edge, Internet Explorer, etc., on Windows, Mac, iOS and Android operating system platforms.

24/7 Support and maintenance

Our unlimited support helps you maintain your Prestashop e-commerce website and easily find support and assistance for your web-store round the clock. You can approach our experts for consultation and advise any time via our support help-desk, live chat and e-mail. Simply talk to our experts at Code XOXO if you need guidance for your online store.