Make Your Wix Online Store Visible In Search Engines
Get the Wiz SEO add-on tool to boost your online store's ranking and traffic on the internet. The add-on tool provides handy features that allow you to manage your e-commerce website's SEO strategy and marketing campaigns.
This search engine optimisation (SEO) tool optimises your e-commerce website to rank higher in the search results of popular online search sites such as Google, Bing, Yahoo, etc. Increasing your Wix online store website's traffic and ranking means having greater opportunities of increasing your sales.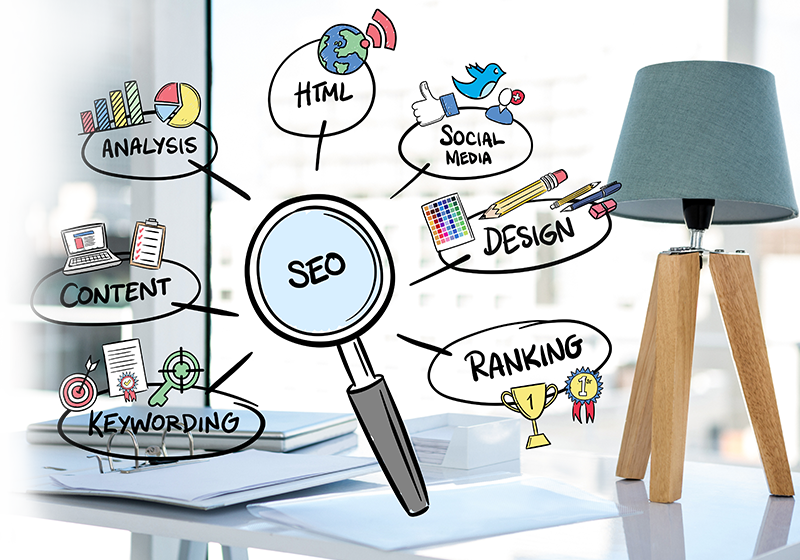 This allows you to drive a considerate number of online visitors to your website in order to view and purchase merchandise you sell. Setting up the Wix SEO add-on tool on your Wix e-commerce website takes only a few minutes. It is not a difficult process at all. Furthermore, if you need assistance in setting up and optimising your website to be searched online, our experts are here to help you.
How Using Wix SEO Can Increase Your Site Rankings
Wix SEO contains many useful features that allow you to make your e-commerce website have better opportunities of being discovered by a lot of online visitors.
Link Building

Link building is an effective marketing strategy that lets you increase your website's awareness. It also aims at increasing the number and quality of links to your website so that there are more chances of your website to appear in search engine results.

Content Optimisation

Your Wix e-commerce website's content, which basically includes text and other information that are related to the merchandise you trade online, can impact the visibility of your online store on various search engine sites.

Meta Tags

Meta tags allow you to customise many on-page elements like title, description, URL, etc., that can be better understood by search engine sites. This helps the search engine sites to point to the relevance of your Wix e-commerce website and the purpose that it fulfils through target keywords.

Header Tags

With no coding involved, the Wix SEO tool lets you quickly change or apply different sizes of headings for each block of content in your e-commerce website. Your visitors will be able to search a particular product or products by simply scanning through your Wix online store's website.

Anchor Text

You can create links for text content for your products on your Wix online store's website. This allows the major search engines to understand what is the text about and where it connects to. Your online visitors will also be able to refer to the pages where you have included links to words or phrases which can be clicked in order to access.

Personalised URL

The link to the address of your Wix e-commerce website also proves a relevant ranking factor in various search engine sites. You can include links of your product pages to be indexed and displayed on the popular search engines each time a visitor tries to look up for a product on the internet.

SSL Encryption

Having an SSL encryption for your Wix e-commerce website is an important factor. It is a secure encryption technology that protects your website and provides a secure process to your visitors when performing actions on your online store.

Faster Uptime

A website that performs fast without having to face any obstacles contribute in the higher ranking on search engine websites. You can also run tests to check the overall performance of your Wix e-commerce website.

Sitemap

A sitemap is a useful feature that can greatly speed up search engine indexing process and keep pages of your e-commerce website up to date. Wix generates sitemap automatically for you.

Monitor SEO with Google Analytics

Connect the Google Analytics tool to your Wix e-commerce website to measure and monitor the search engine optimisation for a much improved ranking on search engine sites. You can easily add Google Analytics to your e-commerce website and see it work without the need for much efforts.

Mobile Friendliness

Use the mobile editor tool to make customisations that will make searching on mobile devices an effective and prompt process. It's very useful since there are more number of mobile users who shop online for products using their smartphone and tablet devices.
We Optimise Your Wix Site For Better Ranking
Code XOXO provides quick assistance and solutions to your Wix online store. Our support experts help you optimise the ranking of your Wix e-commerce website on search engines like Google, Bing, etc. Contact us today on our support number <enter_phone_number> that is available 24/7.