Custom E-mail Newsletter Template Design & HTML Coding Services
If you market your products on the internet, you will understand what it takes to promote your business to a large number of visitors and thus, growing your business at the same time.
Using social media alone might not help you accomplish your business objectives. Therefore, it is necessary that you take the advantage of the internet and make your business brand be seen and heard by much larger groups of individuals across various geographical locations.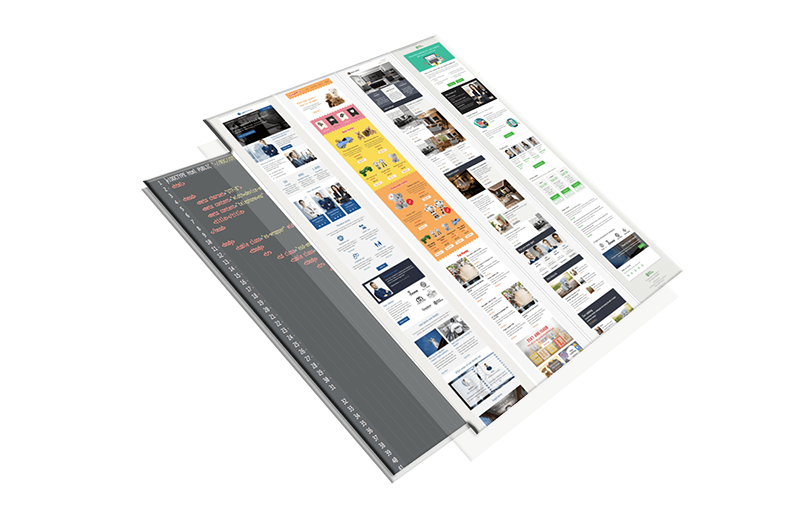 Codexoxo helps businesses increase their online presence by offering custom e-mail newsletters template design and HTML coding services.
Through this service, you will be able to promote your business brand, which includes the products and services you deal with. It will also allow your business brand to be noticed by individuals who come from all walks of life.
Make E-mail Newsletters A Useful Tool To Draw Attention Of Subscribers
E-mail newsletters are used by several brands, businesses and organisations across the globe.
Share relevant information with individuals in various forms, such as:
Stock Clearance Sale (Flash Sale)
There are, in fact, numerous ways to promote your business and we can help you achieve that thoroughly.
For quick demo, please contact us on the toll-free phone number <enter-phone-number>.
Our team of proficient developers at Codexoxo can be reached easily to assist you in the best way possible.
We Design Custom E-mail Newsletter Templates
E-mail newsletters play a vital role in e-commerce and marketing. You can increase your business and product sale through the implementation of newsletters service on your website.
Codexoxo is a leading provider of custom e-mail newsletter templates for all kinds of businesses, who want to have a large number of visitors ready to subscribe and receive all the latest news and updates about the products. We have a team of qualified professionals with several years of expertise in designing and coding custom e-mail newsletter templates.
100+ Bespoke E-mail Newsletter Templates
Colour Overlay E-mail Newsletter Templates
Embedded with multi-media files
Animations and Backgrounds
Infographic-style Newsletter Templates
Add Content in E-mail Newsletters
Newsletters design and upgrades
Contemporary E-mail Newsletters
Call To Action Newsletter Templates
Edit and Customise E-mail Newsletters
Mobile Device Compatibility
The entire procedure is simple and does not take much time.
Let us know your requirements and how you want to have the template designed. Our designers will create templates that matches your taste.

You get the opportunity to review and approve the e-mail newsletter template that is designed for your business and/or brand.

Upon successfully approved, you will have the e-mail newsletter templated coded in HTML and integrated to e-mail client applications.

You can preview the e-mail newsletter before proceeding with sending it out to your subscribers.
Why Choose Codexoxo For Custom E-mail Newsletter Template Design
Codexoxo is a reputable provider of solutions and support services. We render services to clients who are based around the world.
Responsive e-mail newsletter template design
Integrates with all supported e-mail clients
Timely completion and delivery of projects
Custom development services
24/7 support availability
Contact us to get custom e-mail newsletter template for your business. Give us a call today! Dial <enter-phone-number> and talk to our certified developers at Codexoxo to help you get started.