Hire Dedicated HTML5 Developer
Want to have a website of your own, but don't know how to get one? Do not worry! Codexoxo is here with solutions. We are a leading company in web design and development, while also rendering support services and solutions across the globe.
Designing and developing websites using the HTML5 technology creates a rich experience, especially when browsing the internet for various purposes. At Codexoxo, we have a team of highly skilled and dedicated webmasters, who are willing to enrich your online experience. Entrepreneurs, businesses, organisations and individuals who use the internet to carry out business operations will actually be able to do much better with the help of a website.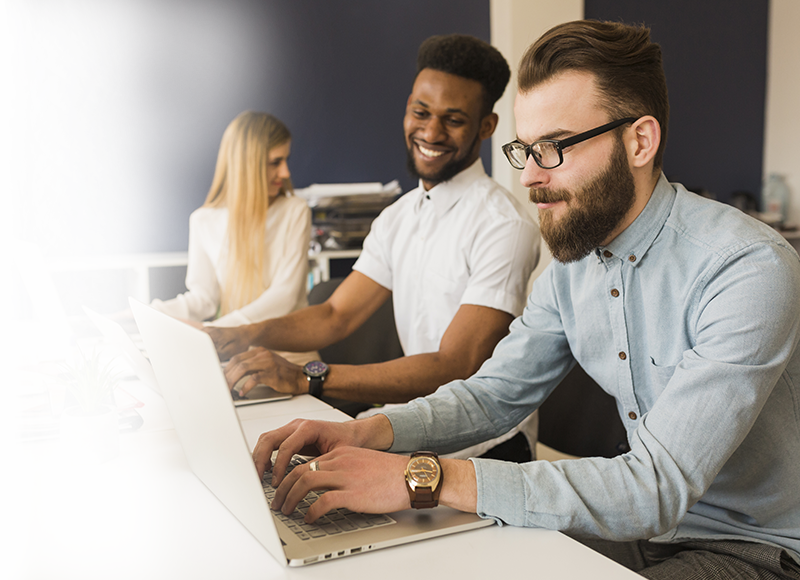 Having a website gives you the ability to experience the web productively. If you feel the need for creating a website and don't want to mess around with tonnes of lines of coding, then here's an opportunity that is knocking at your door. Our webmasters will design and code your website using HTML5 markup language and CSS3 styling, thereby creating a fully-functional website. You can fulfil your online purpose, whether it is about owning a shopping website, or a website in general.
Why Choose Codexoxo For Hiring HTML5 Developers
Codexoxo is housed with a team of brilliant professionals who have in-depth knowledge and expertise in website development. Apart from bearing expertise in HTML5 markup language, we also render effective website solutions to our clients worldwide.
Here are some attributes that makes Codexoxo a very prominent service provider for web development using sophisticated technology and having several years of profound expertise. Thus, with these, we are able to serve our clients with utmost confidence.
Mobile platform compatibility
Expertise in HTML5 and CSS3 programming
Built-in and custom themes
Offers built-in functionality
Allows integration of apps
Optimised for performance
HTML5/CSS3 technology complies with W3C standards
Compatible with all web browsers
Committed to timely project delivery (SLA)
Developers are available on hourly and monthly basis
To know more about hiring a dedicated HTML5 developer for website development, please contact our help desk by dialling the toll-free phone number <enter-phone-number>.
Benefits of Hiring HTML5 Developers At Codexoxo
Codexoxo has, by far, been able to prove its proficiency in creating quality websites using the HTML5 markup language and CSS3 styling. This has helped in shaping the web experience of several businesses as well as individuals who come from different parts of the world.
Adoption of state-of-the-art technology
Dedicated team of expert programmers
Successful completion of website projects
Post-development solutions
Want To Hire A Dedicated HTML5 Developer At Codexoxo? Contact Us!
If you have a project in mind and want to develop a fully-functional website, contact us today! We can be reached on the toll-free phone number <enter-phone-number>. Hire a dedicated HTML5 developer at Codexoxo without any hassle.
Have questions, or want to start a discussion with our certified developers? We are available and ready to help you any time. Simply give us a call whenever you require assistance and let us guide you with our cutting-edge technology.
Our support services are open round the clock to help you with instant solutions. Find a dedicated HTML5 developer at Codexoxo and relive your dream of increasing your productivity online and with less effort.