MAGENTO BUSINESS TO CUSTOMER e-COMMERCE
CodeXoxo expertise, paired with the power of Magento, can provide you a powerful, international and multi-channel B2C eCommerce site.
Magento is a famous enterprise-class eCommerce platform that provides a plethora of functionalities and options to the Merchants and the shoppers.Along With its wide range of tools, Magento eCommerce lets you maintain and easily alter the content, look, and functionality of your eCommerce store.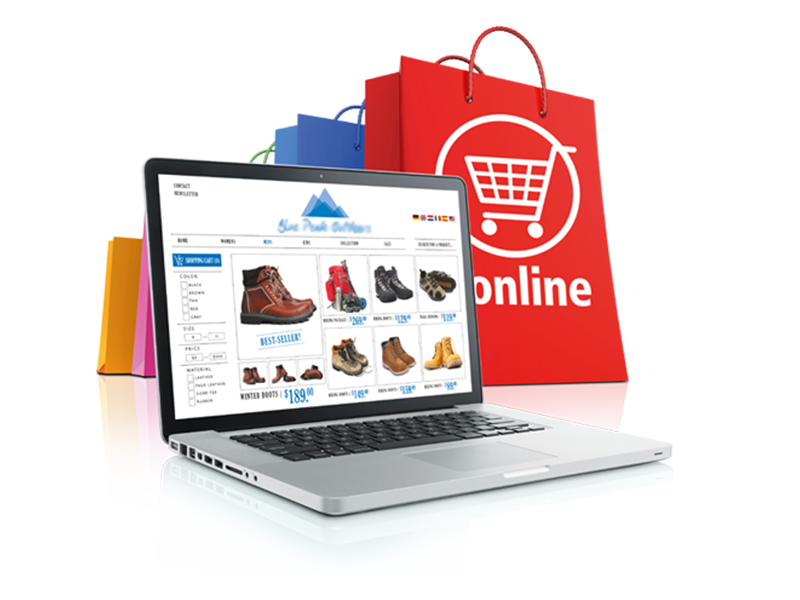 "Sell higher and better": it's the main target of any eCommerce site. You can sell better by providing a personalized and seamless customer experience. Also, you can sell higher by acquiring the best merchandising, commercial animation and buy support solutions, open in latest territories. CodeXoxo uses a good methodology and the appropriate tools and skilled Magento experts to develop and operate efficient, strong and scalable eCommerce sites. Our dedicated Magento team pushes back the eCommerce websites limits. We enable latest uses, open them to another country and integrate them into systems of larger sales.
Offer The Best Magento E-commerce Services To The Clients
Customer Experience provides your clients a personalized itinerary to support them determine your offer and facilitate the buying process.
Cross-channel & omnichannel approaches ignore sales channels which are completely independent, it's better to share data between sales channels and creates a seamless customer relationship.
International activity Facilitate your business development in other countries too. You can utilize a platform that optimizes your efforts and consolidates your transactions appropriate while adapting to the local particularities.
External services Integrate third-party services that improve your services quality.
Product Information Management solution Consolidate and launch your offer rapidly along with a PIM (Product Information Management)solution.
Integration with the information system attaches your eCommerce platform to the information system and facilitate sequence processing, offer updates, and customer requests.
Technological performance advantage an intensive eCommerce platform that will confront with your traffic spikes like balances, new seasons, TV ad.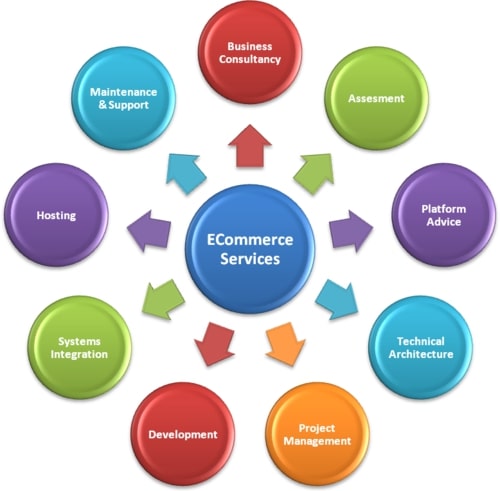 Magento Features that make it an excellent for a Magento B2C Website
5 Major Reasons to Use Magento for B2C
Even if your brand has one store or 100, you'll acknowledge the features and capabilities of the Magento platform. Determine some of the reasons more retailers prefer Magento:
To reduce their total cost of ownership (TCO)
The cope price of developing and using Magento varies based on the extensions and products used. At the same time, the beginning price may seem high, the platform boasts a relevantly low TCO. Magento merchant that use Magento tends to grow 3times more rapidly than other e-commerce sellers. The platform also offers sellers with a 50% TCO reduction, making the most value-driven and cost-effective solutions present on the market today.
To scale rapidly
Utilize the commercial product and multiple extensions to expand your brand providing an online presence. The Magento platform approaches an endless range of customization capabilities. Sellers can utilize the solution out-of-the-box or expand its core functionality to quickly grow.
To handle raised site traffic.
Use the cloud-based version of the solution to assure the clock performance. Offer consistent help on Cyber Monday and other main online shopping days with the power of cloud-based technology.
To Distribute an Omnichannel experience.
Meet your customer anywhere with one unified shopping experience on social media sites, mobile devices, web browsers, and in your store. Balance customer accounts from a unified system to build shipping and pick-up options that fulfill customers' requirements.
To integrate in-house processes
The administrative side of the system is an attractive, robust, and user-friendly for the customer side. Utilize the dashboard, secure payment options settings, site management tools, inventory control, and more to manage and optimize the e-commerce sales experience.