November 16, 2018
Posted by:

fyber

Category:

Development
Do you want to create a messenger app like Snapchat and wants to calculate the cost to create it? So in this article, we have provided complete information regarding it. But first of all, we discuss Snapchat.
Snapchat
Snapchat is a multimedia messaging app. It is a mobile app for Android and iOS devices. Through Snapchat you can share photos, videos, and stories. Snapchat is created by Evan Spiegel, Bobby Murphy, and Reggie Brown, who are former students at Stanford University. And it is developed by Snapchat Inc.
One of the principal features of it is that pictures and messages are usually only available for a short time before they become inaccessible to users. This temporary nature of the app was originally designed to encourage a more natural flow of communication.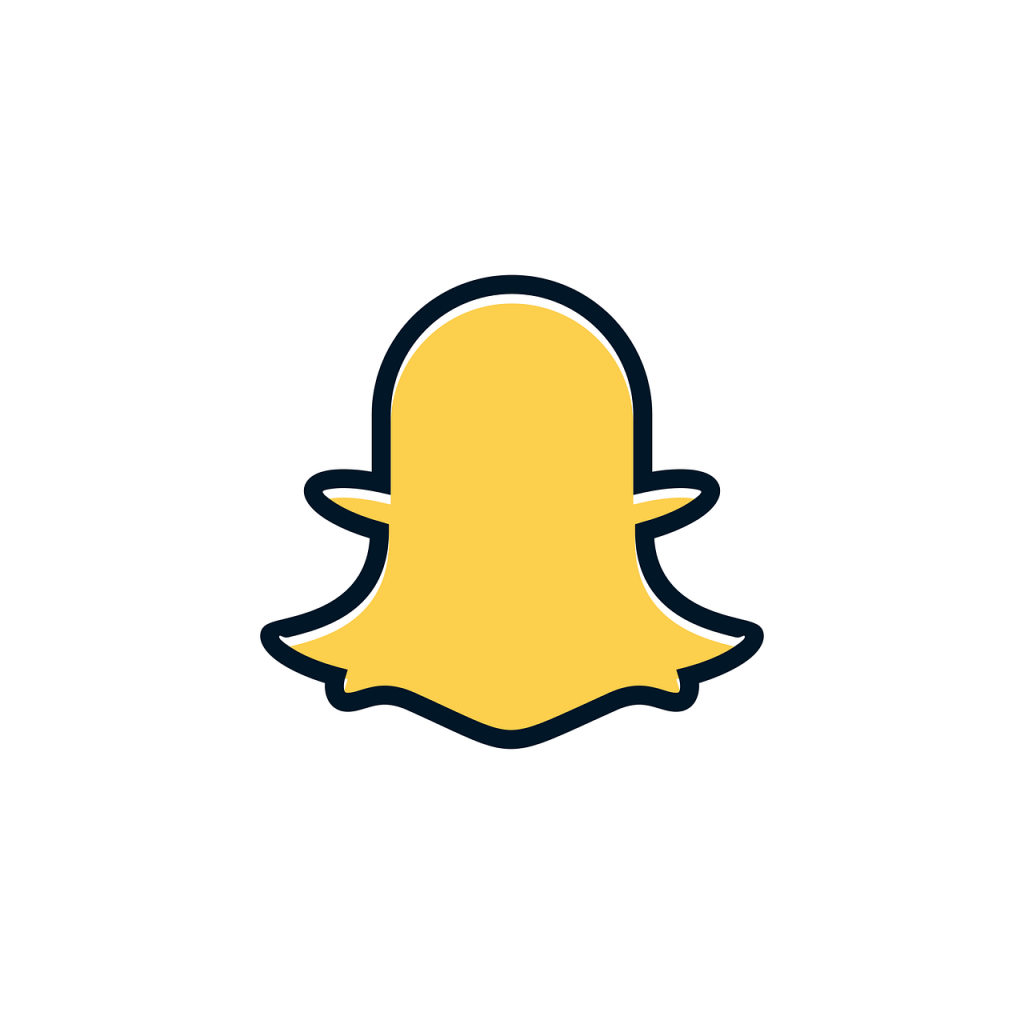 Snapchat: About
Original author(s): Evan Spiegel, Bobby Murphy, and Reggie Brown
Developer(s) : Snap Inc.
Operating system: Android, iOS
App size: 65.3 MB (Android), 243.9 MB (iOS)
Available in: 22 languages
Type: Photo sharing Instant messaging Video chat Multimedia
Snapchat: 
Main features
Taking and sharing your snaps

Lenses

Geofilters

Adding friends

Chatting

Video and audio calls

Story

Discover
Taking and sharing your snaps
The main feature of the Snapchat app is the ability to take and send photos and videos that self-destruct in a few seconds. Snapchat provides a big number filters, drawings for photo/video editing, and captions.
Lenses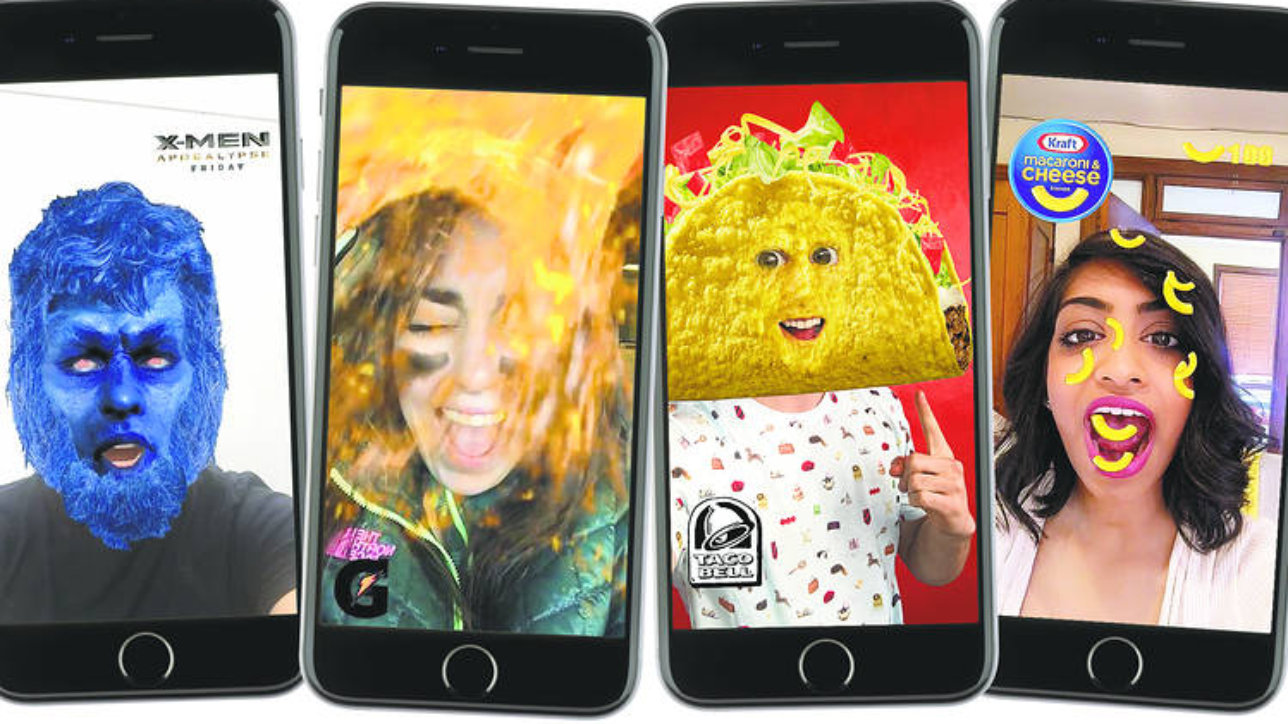 It is the most popular Snapchat feature. When you take a snap you can improve it with a custom lens. Lenses add visual effects like Apple Booth app. With this features, you can change the background, add a halo, dog noses, and much more funny stuff.
Some visual effects can be applied for a group of people such as if your friend, boss or cat is next to you go ahead and try a face swap.
Geofilters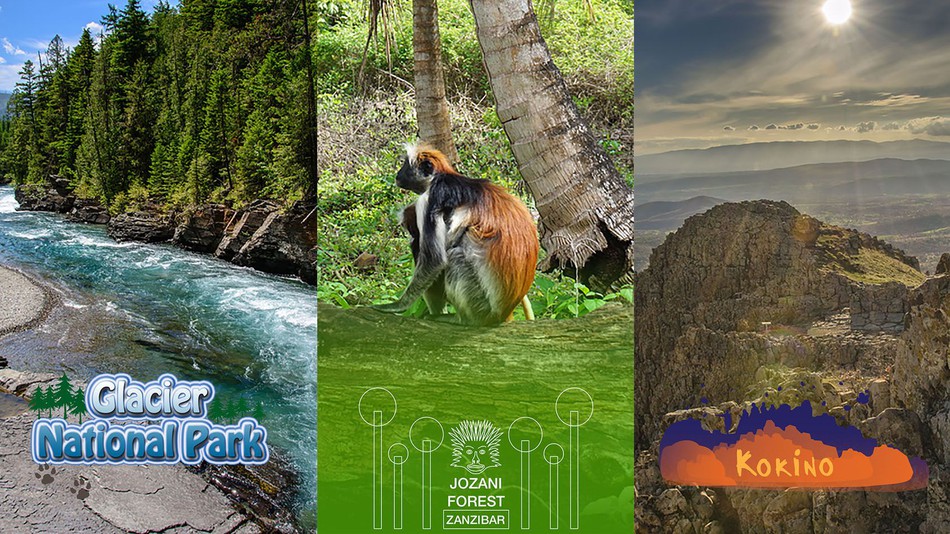 This feature adds new filters whose depending on your location. For example, if you take a snap in a well-known park then it will add filters and visual effects with labels of the park or cartoon animation of beavers.
Adding friends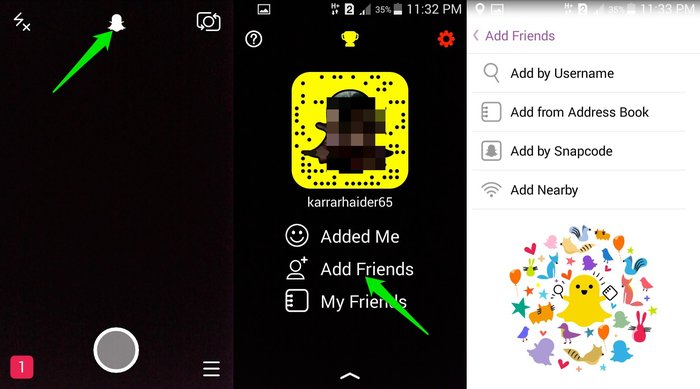 The Snapchat provided new ways of adding friends. They use personalized QR codes that users can scan with their camera to start following other users or friend. They are known as Snapcodes. So if you are wondering how to make an app like Snapchat, you should examine suitable ways of adding friends.
Chatting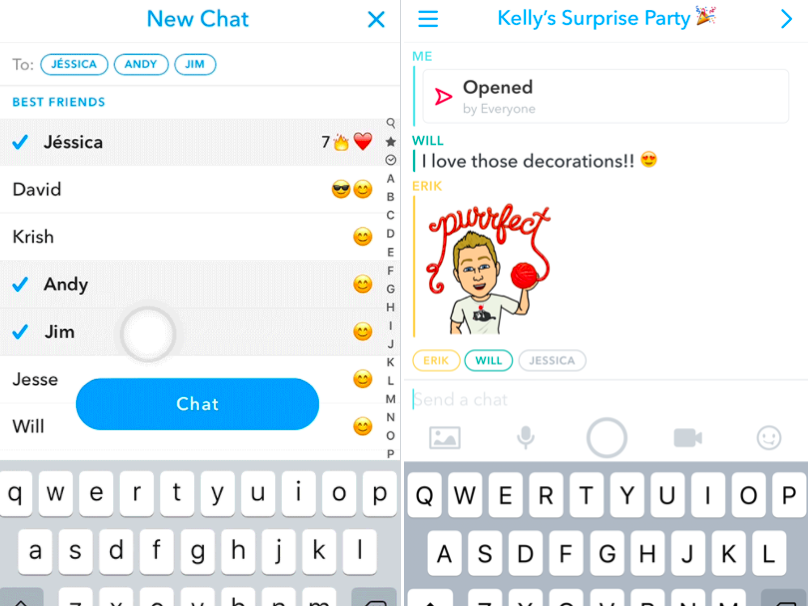 Snapchat is not only a snaps sharing app but it can also be used in regular messaging. Snapchat could not ignore the passion with the stickers. Hence they added more than 200 stickers with their recent update.
Video and audio call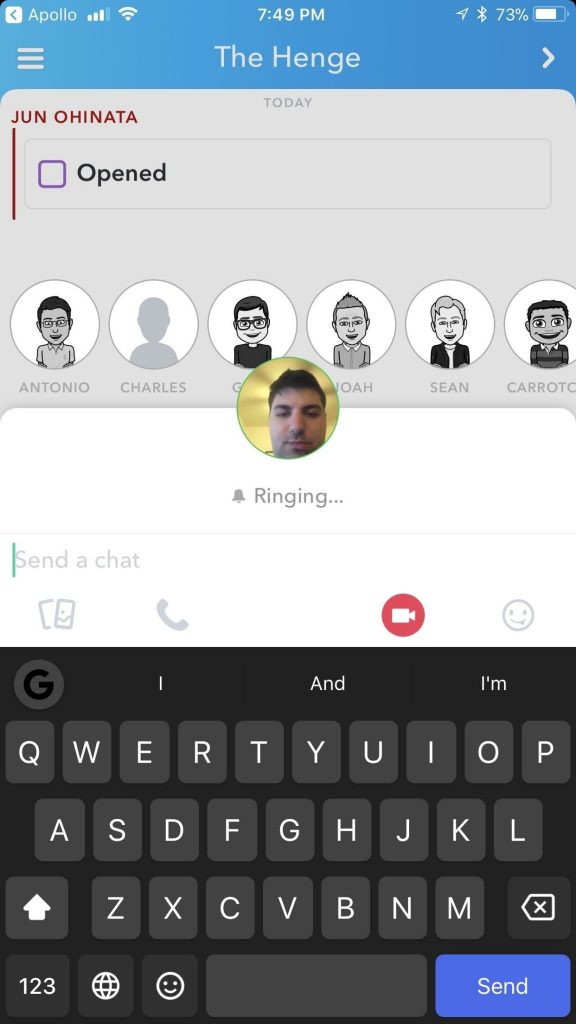 Video and audio calls became available for Snapchat users with one of the updated version. The special feature of Snapchat calls is the ability to be on a call and send pictures at the same time. Also, users can now make audio clips and small videos.
Story
A story is actually a snap broadcasted to all followers that can be view as many times as they would like for 24 hours. Because of Snapchat feature users also can view who has viewed their story too. Recent Snapchat updates allow users to jump straight to their next friend's story by only swiping left in a Story.
The Snapchat update made consuming story content easier for users. And now Snapchat is getting over 7 billion video views daily. Hence, don't forget to add stories to the features list if you are making an app like Snapchat.
Discover
This Snapchat feature helps to find stories from editorial teams. It provides recent news from big companies, such as cosmo, CNN, People, Mashable and many others.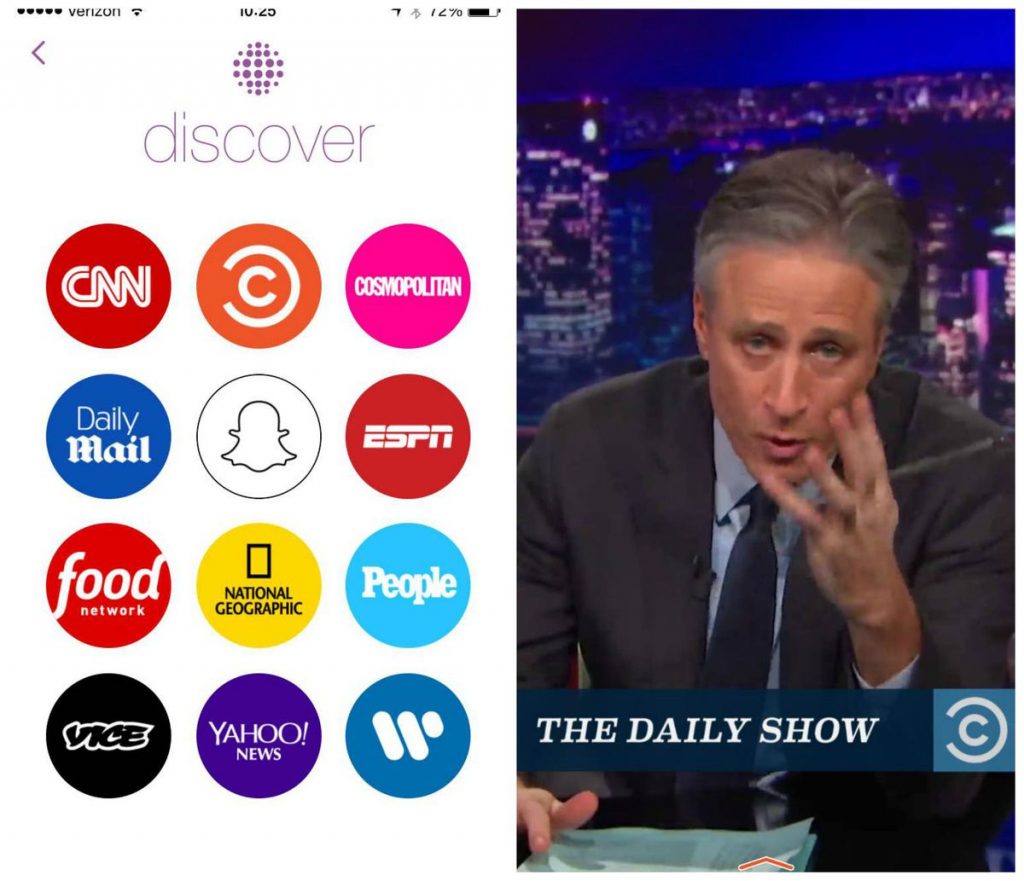 Do you want to make a messenger app like Whatsapp and wants to know the cost? click here
Snapchat: M
essenger App 
Estimated
 cost
In making an app like Snapchat, the first things that need to be considered is the approximate cost. Approximate is because the cost of an app's development always vary and depends on many factors. Here we show the list of components that influence on app's cost.
Team
The cost of your app will depend on the mobile app development team that you choose. For instance, if you choose a team from the US or Western Europe, the price will range $60 to $200 per hour.
However, the most expensive variant is not always the best one. You have to decide which team is perfect for you in both the cost and quality of the app.
For example, Eastern Europe development companies will make you the exact app you want or even better, and the payment is $25-50 per hour, which is significantly cheaper than in the US.
Team cost also depends on how many people your team will consist of. The standard team must include a minimum of two developers, a project manager, a designer, and a QA engineer. You will need to hire more people to create a more complex app.
App platform
Before building an app, the first choice is to make is the type of platform. It is obvious to say that for widely used your app, you need to launch your app on more than one platform, especially the most popular platform iOS and Android. For your kind information, Snapchat is available for all main platforms.
However, it is very difficult to include many platforms at the start, because it requires a big budget. You can start with one platform and make it really good and expand your app. Once your app becomes successful then choose another platform.
Design
The cost of mobile app design services depends on your requirements. If you want more complex design then the more hours will be required and the higher the price will get. Let's look at the basic points in app designing and estimate  approximate costs:
Wireframing usually takes from 14 to 140 hours. Let the average price be $50 per hour, then we get an approximate cost from $700 to $7000.

UI design can take from 14 to 210 hours, it's depending on the complexity of the app. If you choose the average price then the approximate cost gets to $700-10,500.

The process of UX design needed from 7-200 hours, so the cost varies from $350 to $10000
However, not only the complexity influence the cost of app designing rather platform type can also influence the cost. For example, an iOS app design is more expensive because of its strict guidelines. And Android app design become tricky because it has a lot of OS versions and a wide range of screen resolutions.
Ambitions about your app
We can endlessly estimate the approximate cost of the app, but the most important factor is how ambitious you are about your app. If you want to create an app with identical features like Snapchat then you need to prepare a big budget to spend. Although, it is not a necessary condition to create an absolutely identical clone.
You have to decide which features to include or ignore. Below we have prepared the list with estimated Snapchat features that shows how much it really costs to create an app like Snapchat. We have taken an average price $50 per hour for estimation.
Snapchat features Cost
| | | |
| --- | --- | --- |
| Feature | Time needed | Cost |
| Self-destructing messaging | 30-40 hours | $1,500 – 2,000 |
| Registration | Up to 125 hours | Up to $6,250 |
| Push notifications | 40 hours | $2,000 |
| Adding friends(recognition algorithms and QR code recognition algorithms development) | From 2 hours (depending on complexity) | From $100 |
| Geolocation | 32 hours | $1,600 |
| Uploading pictures and videos | 76-320 hours | $3,800 – 16,000 |
| Video and photo customizing | 68 hours | $3,400 |
| Audio and video calls | 180-220 hours | $9,000 – 11,000 |
Total cost
According to the above information, we can say that the approximate cost to make a messenger app like Snapchat for one mobile platform will be around $70000. However, everything's up to you. You have to decide which features your new app will provide and how similar to Snapchat it will be.