Welcome to Code XOXO!
A one stop place for all your e-commerce needs. Building an online store with PrestaShop is quick and easy at Code XOXO. Our team comprise of certified and professional developers who can assist you in getting the perfect e-commerce store with PrestaShop.
This is not all. In addition to building and installing your PrestaShop e-commerce store, we also have a highly qualified team of technical support experts to help you fix problems. We can be reached via our help desk service number <enter_phone_number> or e-mail <enter_email_address>. You can find help round the clock at Code XOXO.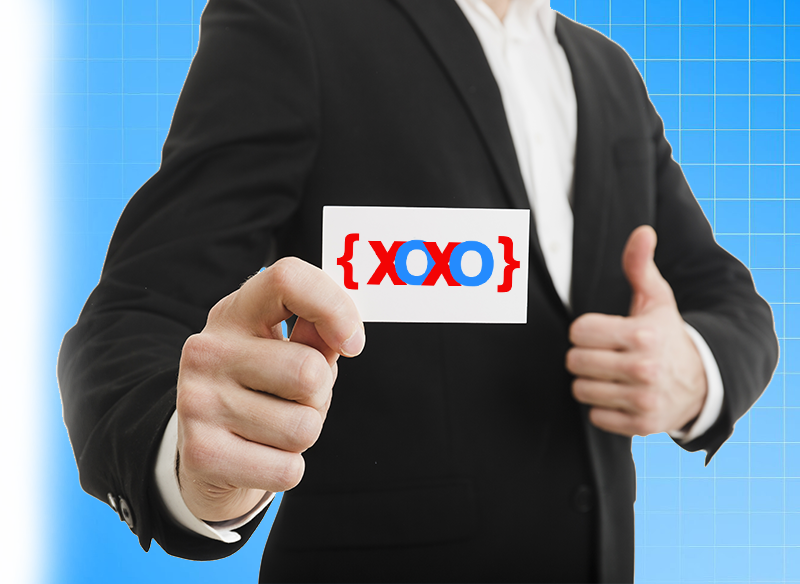 We make it much easier for you to get help any time you want and at your comfort. Speak with our experts to help you get started immediately.
We Extend Our Scope To Give You Best Services
At Code XOXO, our developers and support experts take extra steps without any hesitation to guide you in the most efficient manner. That is to say, we aim at building a long-term relationship with our clients who come from various geographical areas to seek assistance from us.
If you have made the decision of setting up a web shop where you can sell goods and services to customers, then we are here to guide you and help you achieve your goal. We comply with industry-standard services to give you the best results.
Resources and tools at our disposal and the expertise of our developers at Code XOXO are all that we need to carry out the smooth procedure of completing the essential tasks that involve:
PrestaShop installation

Theme installation

Module installation

PrestaShop upgrade
Get your PrestaShop store ready with a hassle-free installation by our experts.
PRESTASHOP INSTALLATION

PrestaShop is very easy to install and you don't necessarily require sophisticated technical knowledge. Making sure that your computer meets all the requirements for installing and running the PrestaShop software, our developers will help you download and install PrestaShop's latest version software on your computer. Installation of PrestaShop software also includes the set up of a web host from a web hosting provider, a domain name, server space for data storage and an FTP client for uploading and downloading data.

THEME INSTALLATION

Everybody likes to have a unique appearance of their web stores. Your PrestaShop store does that as well. There are thousands of built-in and custom themes which you can choose and we will install them on your PrestaShop e-commerce website. Themes come with plenty of elements such as colour, layout, text fonts, click buttons, banners, etc. You can make your PrestaShop store look beautiful and amazing with our collection of themes at Code XOXO. You can, of course, change themes and try new ones any time.

MODULE INSTALLATION

Installing modules enable extended functionality of your PrestaShop store. At Code XOXO, our team of professional developers install various modules like payment gateway, shopping cart, etc., that allow a full-fledged operation of your web store on the e-commerce market. We also help you install third-party modules into your PrestaShop store for added functionality.

PRESTASHOP STORE UPGRADE

Keep your PrestaShop store up to date with our one-click upgrade services. Since, technology changes with time, therefore, running a business in the digital marketplace requires the use of advanced tools and updated features. Our developers and support experts can be reached to guide you in upgrading your PrestaShop store to avail all the latest features.

Exceptional Services

We believe in rendering exceptional services and e-commerce solutions to our clients. Our help desk is operated round the clock. Our support experts can be contacted any time directly via phone and e-mail. You can find help right from your comfort and get answers to your queries quickly with regards to the PrestaShop e-commerce store app for mobile devices. Our on demand customer support services are friendly, effective and affordable.

Aimed At Growing

We focus on and encourage the growth of e-commerce business in today's digital marketplace. Our unlimited e-commerce support solutions are catered to help you grow your business as an online merchant. We provide consultation and advice which can be handy and helpful for improving your PrestaShop web store app's functionality as well as your overall e-commerce business.
Try PrestaShop today! Give us a call and let us help you.
For availing assistance with PrestaShop installation, you may contact our experts at Code XOXO on the help desk number <enter_phone_number>. Our toll free phone line support is operated 24/7. If you want to contact us via e-mail, you may mail us your query at <enter_email_address>. Our experts will get in touch with you instantly.
PrestaShop Set Up and Configuration
You are almost there!
After installing your PrestaShop e-commerce website, completing a few additional settings will give you a quick and efficient start.
We help you set up and configure vital elements for your PrestaShop e-commerce store, such as:
PrestaShop store website

Content Management System (CMS)

Enterprise Resource Planning (ERP)

SEO for website traffic and ranking

Themes

Modules

Back office database

Payment gateway

Extensions or add-ons

Third-party applications

Automated online backup
Once all the necessary installation and set up are completed, you will be able to start selling merchandise on your new PrestaShop web store.
Why Code XOXO For Your PrestaShop Store
At Code XOXO, we make things possible. Our developers and support professionals work promptly and in a friendly manner. We are known for the following:
Expertise in rendering e-commerce services

Quick and effective solutions

Expert consultation and advice

Live optimisation

Support and maintenance

24/7 on demand customer services

Client satisfaction oriented