PrestaShop migration with Code XOXO is easy and effective
Want to migrate your current e-commerce store to the much powerful and feature-rich open source PrestaShop platform? We can help you here at Code XOXO!
Merchants who own e-commerce stores expect plenty of things through which they can increase their sales and eventually grow their online business. But, getting all the right tools and features can sometimes become a challenge for the merchants. Thus, there is always something that is greater and better over the other in many aspects.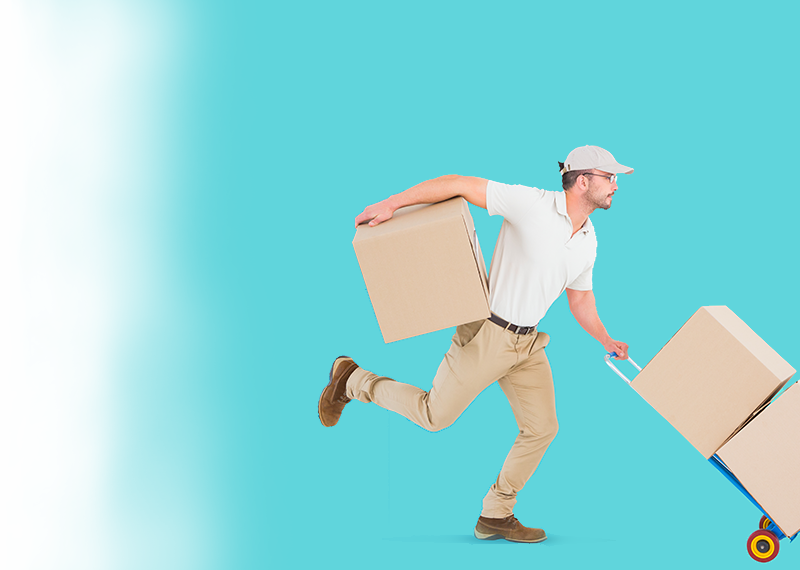 Likewise, a merchant who is running an e-store may feel the need of additional requirements in order to make the business more productive. With the PrestaShop e-commerce platform, you will have a distinct experience.
Code XOXO is a leading company that renders support services for migrating your web-store and its data from many of the widely used e-stores to PrestaShop and vice versa. If you are presently running an e-store and decide to switch to PrestaShop, our team can assist you right away.
Our team of experts at Code XOXO can quickly transfer your e-commerce store and all the relevant data with our PrestaShop migration services.
Faster migration

Automated migration

Organised data migration

Shopping Cart migration

Secured migration with high-end technology

Other e-commerce platform to PrestaShop migration

PrestaShop to other e-commerce platform migration

No manipulation of code needed

No manual data input required

No software or hardware equipment needed

Opportunity to upgrade PrestaShop e-commerce to the latest version
Want to contact our team for support? You can quickly reach us via phone, chat and e-mail. We provide assistance round the clock, so that you never miss when you are in need of help. Contact us any time and speak with our team at Code XOXO who can guide you with the PrestaShop migration procedure quickly and effortlessly.
Contact us today on our:
Toll-free phone number: <enter_phone_number>
E-mail: <enter_email_address>
Why Code XOXO for PrestaShop Migration
Code XOXO supports the migration of all popular as well as newly built e-commerce platforms to and from PrestaShop easily.
Here are a few of the most popular and widely used e-commerce platforms that we migrate to and from PrestaShop e-commerce for our clients worldwide.
BigCommerce

DrupalCommerce

GoDaddy

Weebly

HikaShop

Squarespace

Volusion

WooCommerce

Magento
Shopify

WP e-Commerce

Zen Cart

OpenCart

X-Cart

osCommerce

VirtueMart

UberCart

WordPress eStore
Our team at Code XOXO are specialists who have in-depth expertise in the management of a wide range of e-commerce platforms, including the ones that are listed above.
Approach our team of experts in order to guide you in moving your web-store securely and efficiently to the PrestaShop e-commerce store without any hassle.
Services offered by Code XOXO for PrestaShop migration
Code XOXO offers and adheres to the industry-standard services. Our specialised services include:
Database migration

We transfer all your vital data to the PrestaShop e-commerce store and ensure that your data such as product details, customer details, order details, etc., follow a secure and trouble-free transition and avoid any risk such as loss of data or interruption during the migration process.

Theme migration

Our team at Code XOXO can assist you with PrestaShop theme migration in order to use them on your e-commerce store. The themes are completely compatible and provides new design, layout and style that fits your taste.

Module update

We guide our clients with PrestaShop module updates to allow your e-commerce store to carry out several functions. Having more functionalities with new updates also let you increase sales and grow your online business.

PrestaShop store customisation

Our team of experts can help you in customising your PrestaShop web-store the way you want it to be. You can give a fresh new look to your web-store and customise navigation controls that are user-friendly.

Quality Analysis and testing

We take great care when migrating your e-commerce store to PrestaShop and, at the same time, we also ensure that your web-store's data and information is not compromised. Our effective Quality Analysis and testing methods allow for a seamless data protection.

Migrating PrestaShop to a new host

We provide services for moving your PrestaShop e-store to another web hosting that lets you enhance selling of your products to a large number of customers on a global scale.

Support and maintenance

With our 24/7 support and maintenance services, you can seek assistance from our team of experts any time. We can be easily reached on the phone, via live chat and through our support e-mail.
Talk to our experts at Code XOXO today to assist you with migrating your e-store to the PrestaShop e-commerce store and let you take your online business on the path to success.