We deliver diverse Prestashop web development solutions
Owning and managing an e-commerce store is gaining popularity among internet merchants all over the world. The e-commerce marketplace has opened doors to new opportunities for aspiring internet merchants who are keen on selling their products to customers on the internet and on a larger scale.
Having an e-commerce website gives you the opportunity to display your products to customers and sell them online. Our developers at Code XOXO deliberately builds you an e-commerce website that allow you to trade your products on the internet and increase your conversion in sales.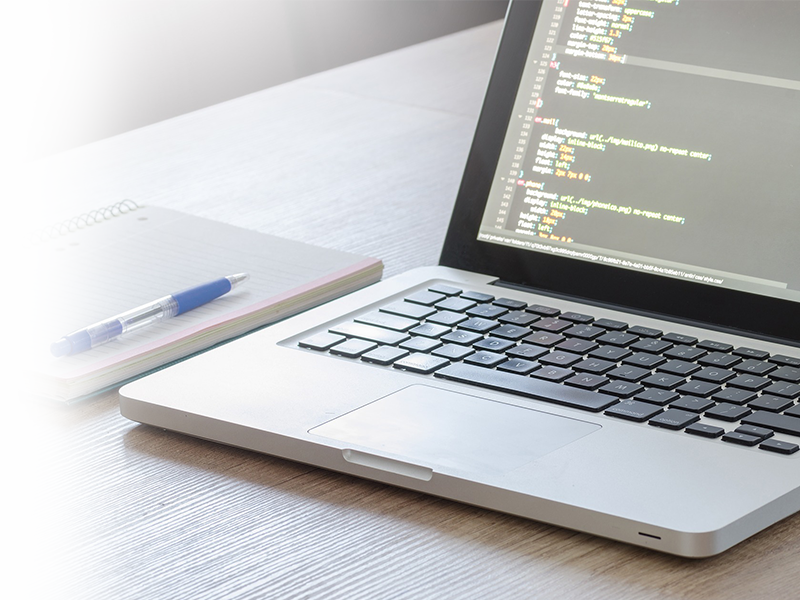 At Code XOXO, we offer you dynamic Prestashop web development solutions that can help you fulfil your e-commerce needs without putting in much effort. Our Prestashop web development solutions for your e-commerce store is diverse in nature. We can guide you through the process of having such a magnificent virtual store on the e-commerce marketplace that let you sell products anywhere in the world and accept payments through various methods, without any worries.
A successful e-commerce store starts with our Prestashop web development solutions
If you are planning to start an e-commerce website for your online business, Prestashop is the right choice to begin with. See how our Prestashop web development team can help you with your web-store and give you a whole new experience through the Prestashop e-commerce web development platform.
Website development

Our team is comprised of certified developers and experts who create brilliant e-commerce website for your web-store with Prestashop. Simply provide us your website requirements and let our experienced and professional developers do the job for you.

Website customisation

Easily customise your e-commerce website the way you want with our Prestashop website customisation services. Give you online store the style and appearance that fits your taste. Plus, you do not have to bear any pain as designing your e-commerce website is as simple as click and go.

Website management

Our e-commerce website management solutions for your online store guarantee you an unforgettable and satisfactory experience. Our developers can be approached any time to help you in managing your e-commerce website that allow you to run your online store without the need for seeking additional support elsewhere.

Back-end database integration

Store, view and quickly access product details, customer information, products in the inventory, customer reviews and much more with the integrated back-end database for your Prestashop e-commerce store's website. Our developers help you set up the database according to your needs.

Optimised for search and ranking

Our developers at Code XOXO helps in making your e-commerce website available to visitors on the internet through our powerful SEO (search engine optimisation) technology. With this technology, our developers allow making it possible for effective searching and ranking of your website on popular search engines like Google, Yahoo, Bing, etc.

Template and theme design

Feel free to give your e-commerce website an excitingly different look with a wide range of template and theme designs. Our range of themes and templates are built carefully and with absolute compatibility that allow you to overhaul your online store and make your website look appealing to visitors who access your web-store from any location. The themes are supported by all popular web browser applications on Windows, Mac, iOS and Android operating system platforms.

Product inventory

Manage inventory of your online store with ease and effectiveness. Our developers build user-friendly control and navigation system that allow you to update products in your online store's inventory. Also, it lets you view product items that have been sold to customers.

Module and plug-in integration

Increase the productivity, growth and success of your online store by adding modules such as an online shopping cart that will allow your customers to easily checkout numerous product items on the internet. Our developers will integrate such plug-ins into your e-commerce website, giving your web-store a choice of the customers.

Features and functions included

Building an online store with the Prestashop e-commerce platform gives you plenty of features that allow you to perform various tasks as an administrator, while also providing user-friendly functions for your customers to shop online without any difficulties.

Key Performance Indicator (KPI)

Analyse and evaluate the performance of your online business and all aspects of your e-commerce store, including products, customer satisfaction, etc., with the key performance indicator (KPI).

Responsive design for mobile platform

Make your e-commerce store's website easily viewed on mobile devices and tablets with responsive designing that are carried out by our professional developers. This allows millions of customers who shop online using their smart-phones and other hand-held devices to browse through your products and view details of the products right from where they are located.

Payment gateway solutions

Our developers hook your e-commerce store with an online payment gateway system that will allow you to accept payments on the internet via different methods like debit and credit cards, online banking, etc.

Local and international shipping options

Ship products to customers locally as well as on the international grounds with the shipping module on your e-commerce store. Your customers can easily place orders and receive products without having to physically visit your store or its warehouse in order to fetch them.

Installation of multiple languages

Do not let language become a barrier when starting an online store. Our developers can guide you in the installation of languages which are specific to your relevance and/or location.

Round the clock support community services

Visit our support community pages or contact our Prestashop experts at Code XOXO any time. Seek answers and solutions from our experienced professionals round the clock that can help you increase the functionality of your e-commerce website.

Experience instant assistance with Code XOXO

You are only a phone call away from owning an e-commerce store and start selling products immediately. Speak with our Prestashop web development team at Code XOXO and let our experts create an appealing e-commerce website for your web-store.
Get a seamless Prestashop e-commerce store today. Contact us to get quality and industry-compliant website development solutions for your e-commerce store. We are available 24/7 for communication via our help-desk phone, live chat and e-mail.