Flash To HTML5 Conversion Services
HTML5 is a modern technology that has changed the shape of the web with its rich and qualitative abilities that enhances the overall experience of enterprises and individuals as well.
This also proves to be a great option for internet users who do not wish to use Flash for viewing video contents on the internet. So, if you are among such anti-flash individuals, then here is something that will give you a more brilliant and safe web experience on the internet. Start using HTML5 right away!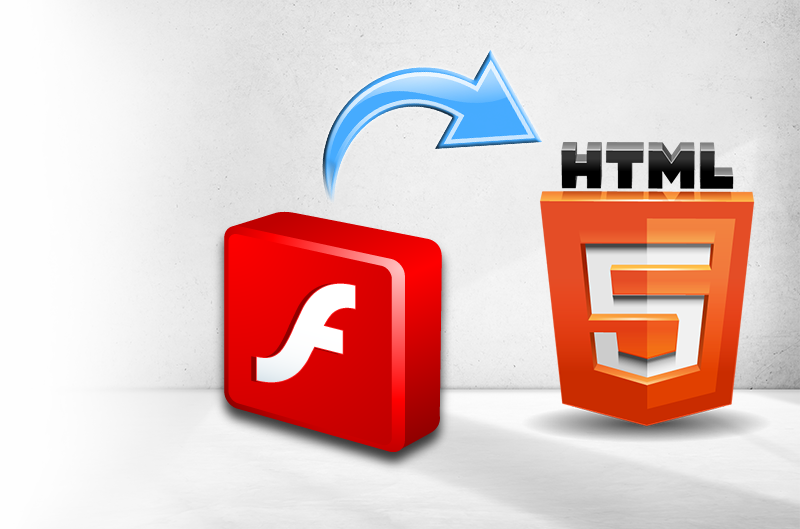 Codexoxo is a leading web solutions company that is focused in rendering HTML5 as the best alternative to Flash Player files (SWF) for websites and mobile devices. We convert flash to HTML5 with our state of the art technology and skills that make us stand apart in the market.
HTML5 Benefits That Will Enrich Your Web Experience
Get our flash to HTML5 conversion services today and relive your online experience without having to lose anything – nothing. Call us and we are ready to cater you with our services.
Flash to HTML5 conversion offers the following benefits:
Full audio and video support
Accessibility across devices and platforms
3D animation and graphics
There's more to what HTML5 technology can do and be used as to fulfil many web tasks for enterprises as well as individuals who use the internet just for anything.
Talk to our certified HTML5 experts to get solutions and assistance. Dial <enter-phone-number> and let our experts guide you with the best solutions which you will not find elsewhere.
Easily Convert Flash (SWF) To HTML5
Converting Flash content to HTML5 can help enterprises attract more audience who use desktops as well as mobile devices.
We offer end-to-end flash (SWF) files to rich media HTML5 conversion services. Our flash to HTML5 conversion services include:
Supports audio, video, SVG and more
Compatible with all web browsers across devices and operating systems
Has a built-in support for rich media elements
It's output is light-weight and consumes less memory
It performs well even in low-powered battery devices
Flash design to HTML5 design
No browser plug-ins required to run flash content
Supports responsive web design
It renders graphic content that is similar to flash
Carrying out QA testing of the final output
To know more about flash to HTML5 conversion services offered by Codexoxo, get in touch with our experts by dialling the toll-free phone number <enter-phone-number>.
Get in touch with us to get your existing Flash content converted into a more structured and organised media content that is compatible with HTML5 framework.
What we also offer as independent service providers include:
Convert ActionScript to JavaScript
Convert Flash e-Learning to HTML5
Codexoxo holds several years of experience in providing flash content to HTML5 conversion services to clients and thus, upgrading your digital experience and happiness.
Why Choose Codexoxo
Codexoxo has over hundreds of satisfied clients. We have worked on and successfully completed several projects, thereby committing to timely delivery of all finished projects at hand.
Convert Graphics and Illustrations into SVG
Convert Flash Timeline to CSS Animation
Convert rich multi-media to HTML5 Animation
On Demand Support and Assistance
Call us now! Get great benefits from our services. Contact us on our toll-free support phone number <enter-phone-number>. We are always happy to assist you.