HTML5 Rich Internet App
The internet has taken a much different and sophisticated turn in delivering immersive experiences to individuals as well as various businesses that use the internet for fulfilling their e-commerce operations.
Rich Internet Applications (RIAs) make your web browser as responsive as a desktop application. It's like having a desktop software application embed everything into its app and offers the best user experience on the World Wide Web (WWW).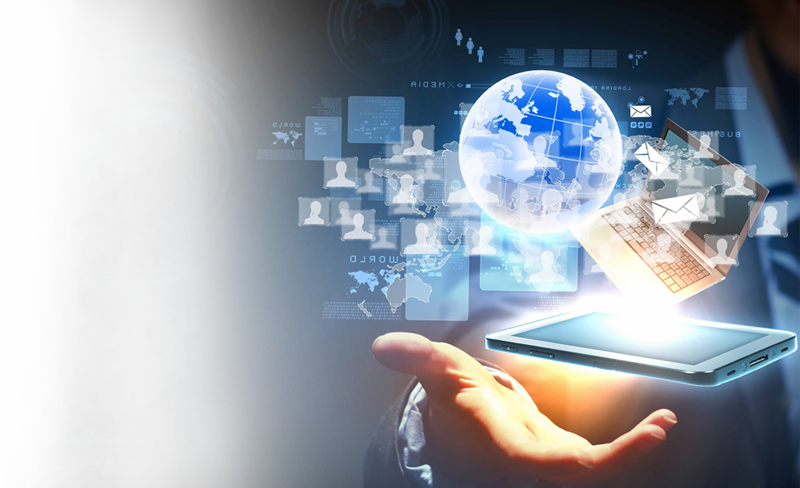 Are you still using a traditional website that does not offer modern features and is somewhat stopping you from growing your internet experience? Well, it's time to welcome new changes and get benefited in the long run.
So, if you are missing a few things on your typical static HTML website, then we suggest that you immediately upgrade your website with functionality of the so-called 'present digital era'.
If you need assistance, we are here to guide you. You can get in touch with us on our toll-free phone number <enter-phone-number>. Our professional web designers and programmers will do the job for you in an efficient manner.
Do not wait. Give us a call today and get benefited from our HTML5 Rich Internet Application (RIA) services.
HTML5 Rich Internet App (RIA) Services By Codexoxo
Codexoxo provides seamless services of transforming static web pages into a dynamic and more responsive experience.
With the use of modern tools and several years of expertise in the area, Codexoxo is able to deliver finished projects, while adhering to the guidelines of industry standards.
Web-based graphical interface embedded with functionality
Images of varied texture, shape and size
Uses latest version, i.e. HTML5
Secured connection over HTTPS
Audio and Video functionality
Built to improve user engagement
If you need assistance for your website, you can always contact us. Our certified web programmers are equipped with in-depth knowledge and sophisticated tools to help you create a whole new experience on the internet.
Why You Should Consider Using Rich Internet Application (RIA)
If you are still using a static and an older HTML website, whether it's for your personal passion, or you are running a business online, it's time that you now give your website a complete 'new age' transformation. Therefore, to help you with this, Codexoxo renders authentic services through the use of modern tools and a team of highly skilled web designers and programmers.
The major players in the HTML5 RIA arena include:
Microsoft Silverlight (requires .Net Framework)
Other technologies such as Xforms, XHTML, CSS, JavaScript, XML and XSLT
How You Get Benefited From Codexoxo's HTML5 RIA Services
There are various benefits of using the HTML5 Rich Internet Application services offered by Codexoxo.
Rich Internet Application (RIA) architecture
Favours HTML5 alternatives
Bears characteristics of desktop application software
Graphically enhances web pages
Real-time streaming of multi-media
Direct interaction with web page elements
Able to generate rich client-side user interface (UI)
Allows greater efficiency
HTML5 is the current standard for delivering rich internet applications (RIAs) that is supported by all major web browsers and across different operating system platforms.
If you have queries and seek answers, simply contact us on our toll-free help desk phone number <enter-phone-number> to get the best solutions.