Sketch To HTML5 Code Conversion Services
Designing websites is what we endeavour at Codexoxo. We house a team of certified and skilled web designers that help transform dreams into reality, with their creativity and the use of innovation in technology.
Codexoxo offers spectacular Sketch to HTML5 code conversion services for the purpose of creating visually appealing websites. We design websites for businesses as well as individuals. Each website follows a set of processes which make them rich in both quality and functionality.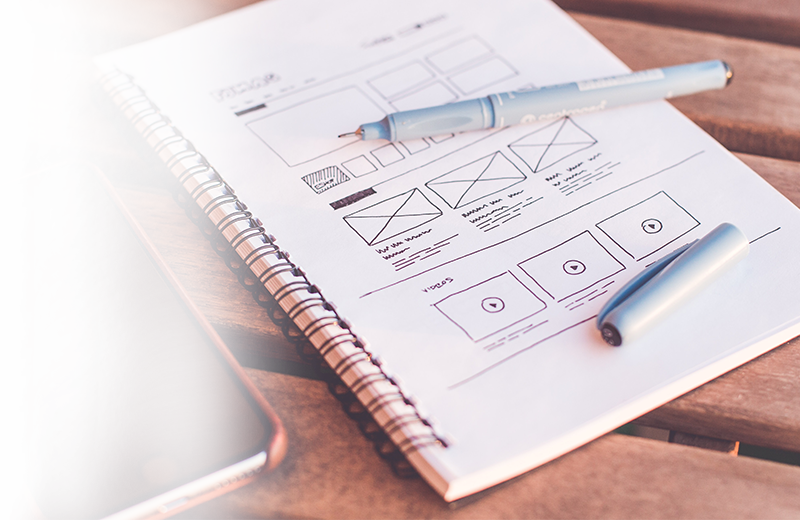 Well-finished Coding

Our web designers take extra care when coding websites during the development phase and prevent any errors from occurring when testing the site.

Faster Loading Speed

We believe in delivering websites that loads faster and without causing any lag whatsoever. The web pages are resource-efficient that will give you the best possible experience online.

Mobile Responsive Designs

Accessing websites on smartphones gets even smarter. The scope of page rendering allows for a much better view, regardless of the phone's screen size.

Delivers Functionality

Converting websites from Sketch to HTML5 also promotes the delivery of quality functions. Our designers ensure the complete working state of websites designed at Codexoxo.

Cross-browser Compatibility

There is also scope for browser compatibility, where launching websites brings its best results on various web browsers like Safari, Firefox, Chrome, Edge, Internet Explorer, etc.

Complies With W3C standards

All our HTML5 codes adhere to the standards of W3C (World Wide Web Consortium) for quality, authenticity and functionality.

Professionals Behind The Project

The team that is behind the project is comprised of certified and skilled professionals in the web designing platform.

Technical Support Availability

We also render technical support services that operates round the clock and helping our clients find solutions to various problems or issues with websites.
Why Codexoxo Is A Prime Choice For Sketch To HTML5 Code Conversion Services
Codexoxo has always been the chosen service provider for various web solutions, one of which is the Sketch to HTML5 code conversion services that is offered to clients around the globe.
We offer a wide range of services and are capable of designing websites of any category. If you like Sketch designs and want to have them on your website, Codexoxo is the place that can easily fulfil this task for you.
The things that make Codexoxo a prime choice for Sketch to HTML5 code conversion services are built on several features. These various features include:
Sketch To HTML5

Our web designers at Codexoxo create function-oriented projects which brings a whole new experience. The term 'Sketch to HTML conversion' is the transformation of a quality Sketch design, just like that of Adobe Flash that has some visually stunning display.

Colour Selection

There are many colours to choose from in order to give your website a more authentic look and feel. Setting up your site with colours will eventually make it look more lively and appealing.

Pixel Perfect

We design websites that show pixel perfection when rendered on various devices without losing focus and keeping away from anti-aliasing and interpolation.

SEO-friendly

Our website design provides SEO-friendly infrastructure that gives websites better ranking and traffic. Better ranking and higher traffic lets your site appear in the top results and improves online presence.

Quick Turnaround

Each Sketch to HTML5 conversion project at Codexoxo is completed without delay and without causing any error.

Support Services

We are available round the clock to assist you with prompt solutions. All you have to do is simply give us a call and our experts will guide you further.
Get Help From Professionals Right Away!
Hire a professional today to help you get the job done efficiently. To get in touch with the skilled and certified designers at Codexoxo, simply dial the toll-free phone number <enter-phone-number> that operates 24/7.
Our team is proficient in every sphere of website designing and use state-of-the-art technology for creating captivating websites, whether you want to use in your business, or you just want to have the site to fulfil your passion.
Talk to our web design experts to help you immediately. Call on the toll-free phone number <enter-phone-number>.
For more information, contact our help desk that operates 24/7.